The Evil King
The Evil King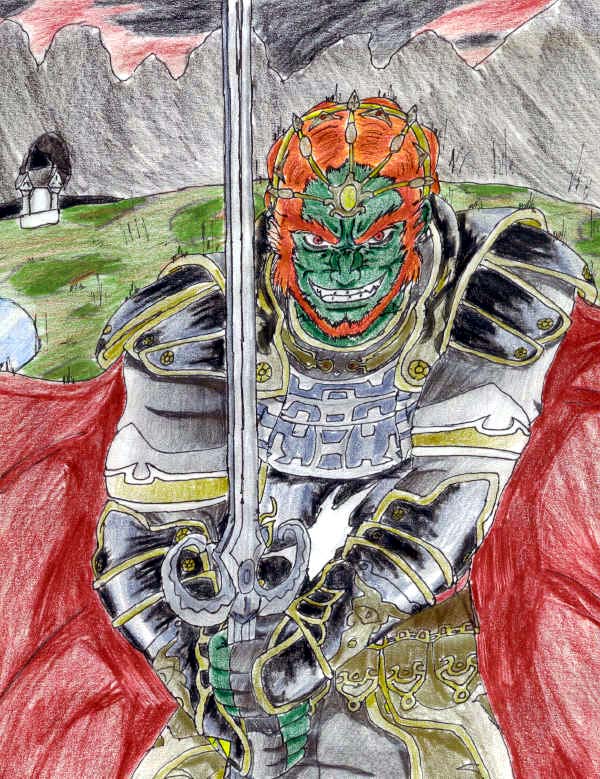 Description
Hoooo, boy! Did this take me awhile to do!....seems like it took forever, anyway. I can finally say that I've drawn Ganondorf!! Y'all, I have been dying to draw him ever since I heard that he was in Twilight Princess. I swear, when I first saw him in the game, my heart skipped a beat.

Now, I'm pretty sure that some of the colors here on his outfit aren't right, either needing to be darker, or being the wrong color all together, but my reference for his design had some odd lighting that didn't quite help too much.

I also used music again as inspiration for the pic. Listening to Sepultura's "Convicted in Life" actually helped here, despite LoZ being from Nintendo, and therefore, have lighter elements than that of the metal band.

So, please comment and tell me what you think of my first shot at Ganondorf!
General Info
Comments
7
Media
Colored Pencil / Crayon
Time Taken
4 hours
Reference
for design