Shot at Realism: Vega
Shot at Realism: Vega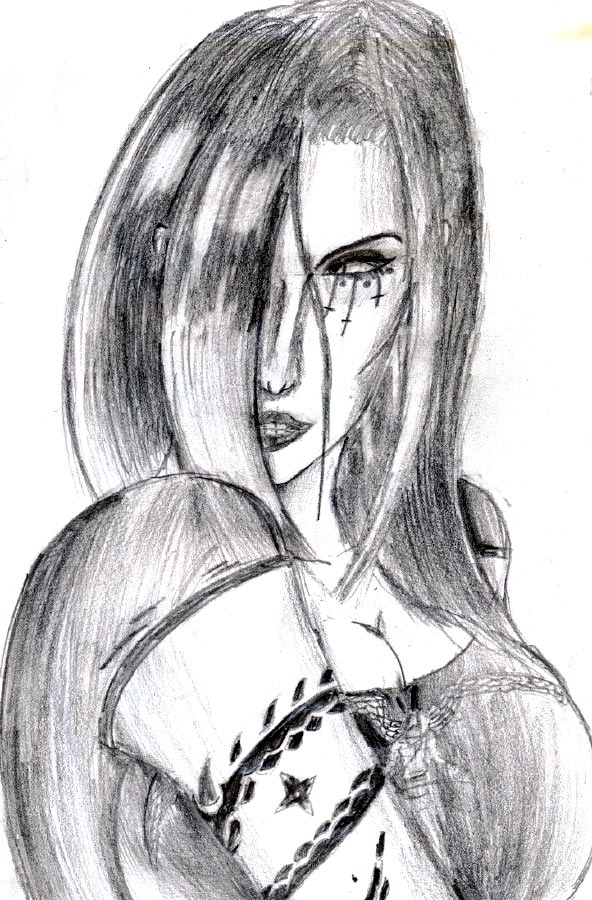 Description
Okay, so, uh....what can I say? I was bored...

A while back this year we had to draw realism in art class, and that(along with a realism pic of Ryosuke puumpa1 did a while back) sorta inspired me to take a shot at drawing Vega semi-realistic.

The reference used for Vega was a photo of Angelina Jolie. Gorgeous lady, isn't she? I think Vega would look kinda like her in reality.

I hate the way her nose turned out. Y'all have no idea how many times I had to change it to get like that, and I still ain't satisfied. Also, I really don't think there's any real light source. Still messin' around with realistic shading.

It kinda sucks, I know, but it's only my second try at drawing people realistically. Comments are appreciated, and constructive criticism and advice are welcomed, but no flames! You flamer dorks really need to get a life...
General Info
Comments
2
Media
Graphite pencil
Time Taken
2 1/2 hours
Reference
Angelina Jolie