Joker sketch
Joker sketch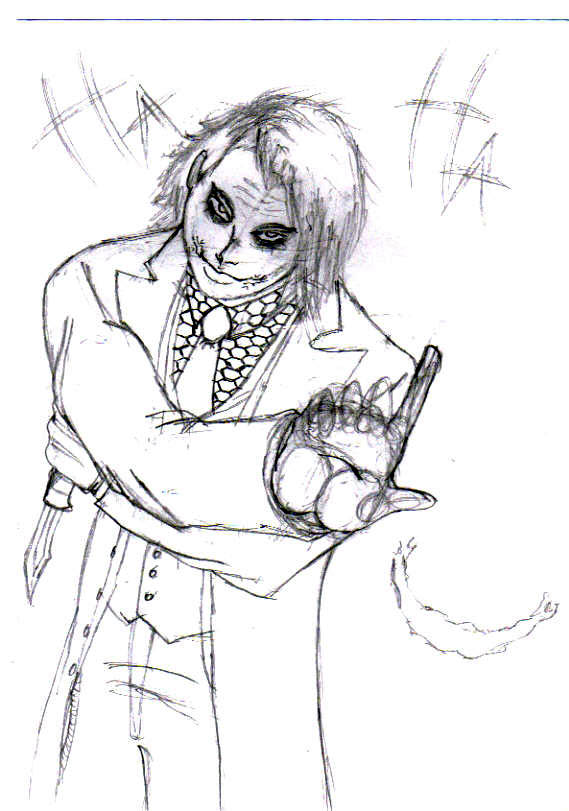 Description
Okay, so I'm a Batman fan! I think Batman was the first superhero comic/show/movie/etc. I ever got into, and also introduced me to the whole superhero thing.

I think the most memorable thing about Batman was that it's always had (in my eyes) the most memorable supervillains. Ask me my top villains, and the top are from Batman! This here is my all-time favorite: The JOKER. Isn't it odd how a superhero's arch nemesis is a clown? Funny how that turned out......then again, a millionare runs around a city in a tight bat suit....so nevermind.....

ANYWAY, this is only a WIP, and I'll (eventually) get to outlining him and coloring this in. He looks kind of off without the make-up on his face, but I'll get to that. Hell, the hand's not even finished! I JUST realized that as I was writing this, lol.

I love the Joker so much, I'm actually gonna be him for Halloween!
General Info
Comments
4
Media
Graphite pencil
Time Taken
1 hour
Reference
Joker pics