Misery
Misery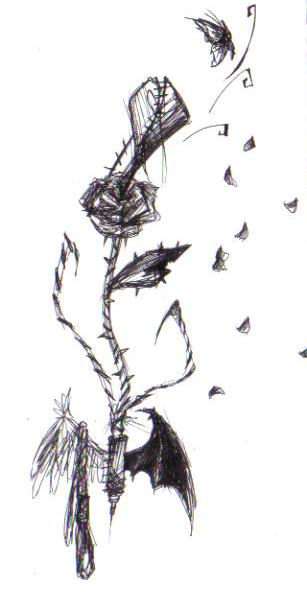 Description
You know, it's been a while since I last entered something. I know that I post this blindly, because I know at the most 20 people will see this and then move on. My friends aren't on here anymore, many of them just stopped, or moved to deviant art. But truthfully, I don't care.

I don't care that people have left me here. I love Fanart central. Since I think 2 years ago, I posted my first art, and over 300 pictures later, I'm still on here.

Yeah FAC might suck now, but hey. FAC hasn't gotten tired of me, so why am I going to go ditch it?

I'm not like those other people who just go "FAC suck. I'm going somewhere else." Bad or not, I'm sticking with FAC till the end of the world, or at least until I'm blocked from here. >>




Anyways, this picture, erm. I don't know where it came from. It just sprouted from my head right now.
General Info
Comments
1
Media
Ink or markers
Time Taken
10 min
Reference