Angels Dress Up Too
Angels Dress Up Too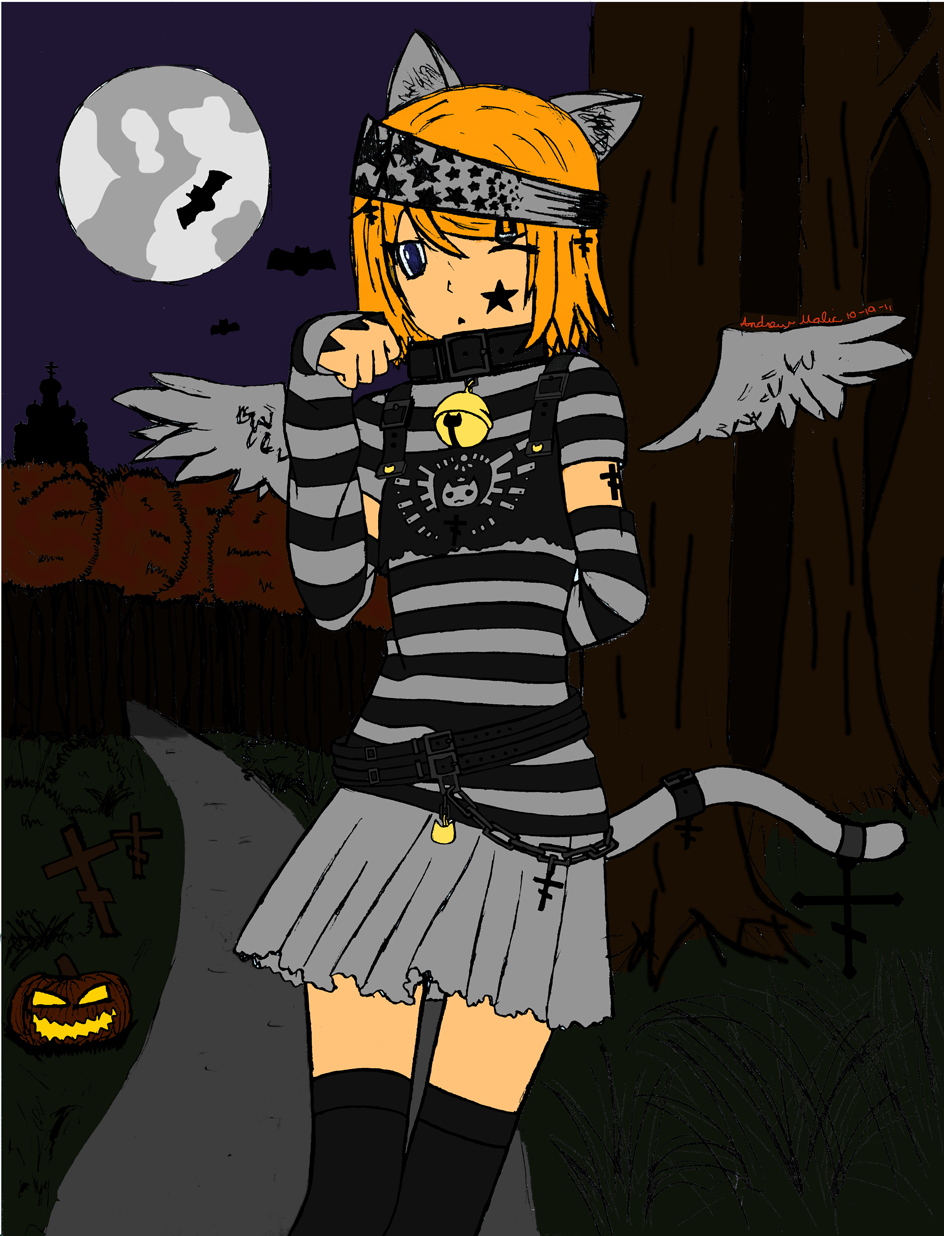 Description
My complete entry for Fanart-Central's 2011 Halloween contest.
This had to be the longest amount of time I have spent in photoshop my entire life.
It also marks a rather interesting milestone - this is the first drawing I have ever colored in my entire career.
For a first timer I think it turned out pretty well.
It's my Guardian Angel character Hanna (
http://www.fanart-central.net/pic-812674.html
),
She's on her way to watch over children as they trick or treat for Halloween 2011.
She dressed up herself, she felt it would help her blend in.
(Her wings are invisible to the human eye of course).
Although her overall luminescent appearance sort of makes her stand out a bit.
I couldn't actually figure out a single character I wanted her to dress-up as. XD
So I took elements from several characters and made her costume out of all that instead.
In a sense, she's sort of dressed-up as herself (if that makes sense at all).
Total Time Taken: 18 Hours (8 for the lineart, 10 for the color).
P.S. That is an orthodox church in the background loosely based off of both St. Basil's in Moscow (
http://upload.wikimedia.org/wikipedia/commons/e/ec/Moscow_July_2011-4a.jpg
) and the Uspenski Cathedral in Helsinki (
http://upload.wikimedia.org/wikipedia/commons/f/fa/UspenskiAtNight.jpg
).
General Info
Comments
9
Media
Digital drawing or painting
Time Taken
18 Hours
Reference
None