Huntress
Huntress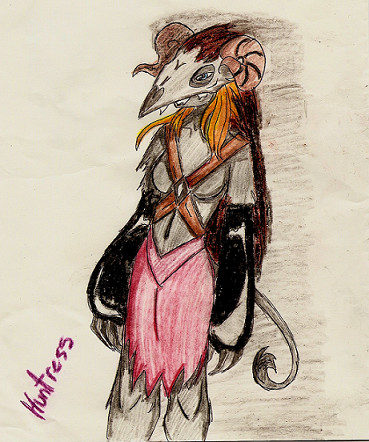 Description
This is my new mythological creature.
Hunter and Huntresses are a race of obsessive trophy hunters.
They wear the bone and the skins of their pray to show how powerful they are. Unfortunately this mean that they never take their bone armor off. This causes the bones and skins to fuse to the hunter's body. In the end they become wild part animal killing machines. They will kill anything that cross their path including others of their own kind. Hunters and Huntresses grow features of their dead pray. They will grow fur, tails, horns and if they killed a centaur they will grow a horse body. So sadly these mad mutants never die of natural causes.    
General Info
Comments
0
Media
Time Taken
a while
Reference
God Of War