Chapter 27
Chapter 27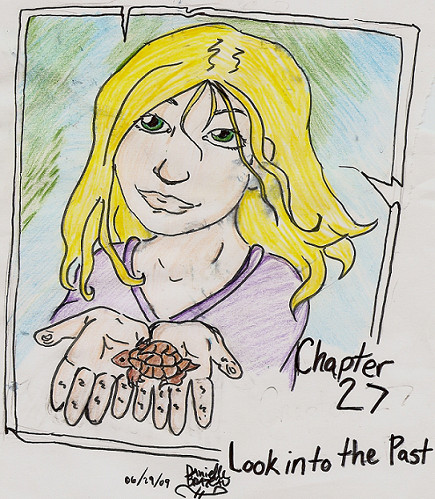 Description
Alright I know this is a huge step between chapters but i wanted to draw this one out while it was still in my mind.

Important scene is when Ethyl finds the picture of herself that her father carried around with him every where in a two thousand year old book titled "Enemies of Past" written by Orcs. The picture is of her at the age of nine with a baby turtle. I am not going to tell anymore then that. You have to read my story to figure everything out. X3

By the way those smudges you see are from my cat sitting on the page with wet paws. It made the ink run. but made it a good weathered effect.