Elf Marauder
Elf Marauder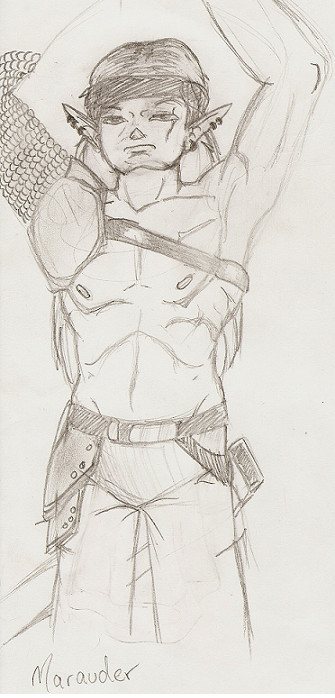 Description
A out look on what a Marauder would look like in my story.
Okay I was try to draw that the elf was holding a sword in the picture but i ran out of paper, to do it. (Now it just looks like he is posing)

A dessert Marauder would wear as little armor as possible to avoid a heat stroke. Marauders wear leather armour.