Character profile : Jarroc
Character profile : Jarroc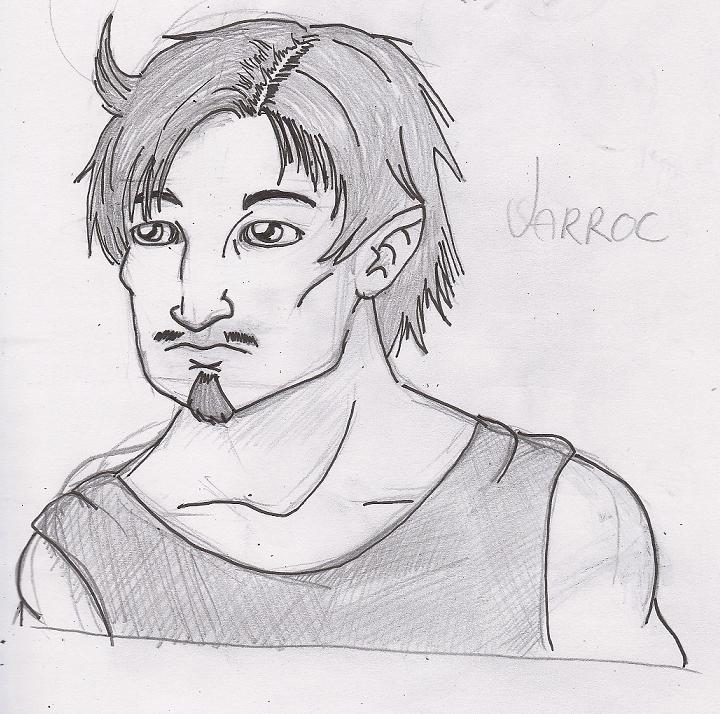 Description
here is a more detailed picture of my character Jarroc

The cook at the Dark Elf Tavern. He is the eldest of the adopted children. He is in charge of looking after his little sister Tessa. For a past time he watched his mother cook in the kitchen and run the tavern and now he took on the role himself. Well the cooking part anyway.
However now that Ethyl and Konquel introduced him to sword fighting he has a new found dream.....to become the worlds greatest swordsman. He can cook and sword fight, is there nothing this guy can't do? However he still needs to work on his courage and skills.
Unlike the others, Jarroc is native to the harsh and wild sands. His people live in small towns spread far and wide across the Sands of Madness.
Age: 25
Sex: Male
height: 6'2
eyes: bright ice blue
hair: Short and Black
favorite saying: "a pinch of this and a dash of that.....get the hell out of my kitchen!"
General Info
| | | | |
| --- | --- | --- | --- |
| Ratings | | Comments | 0 |
| Category | Fantasy » Characters » Elves » Male | Media | Ink or markers |
| Date Submitted | | Time Taken | |
| Views | 466 | Reference | |
| Favorites... | 0 | Keywords | |
| Vote Score | 0 | License | Berne Convention |