An Older Character
An Older Character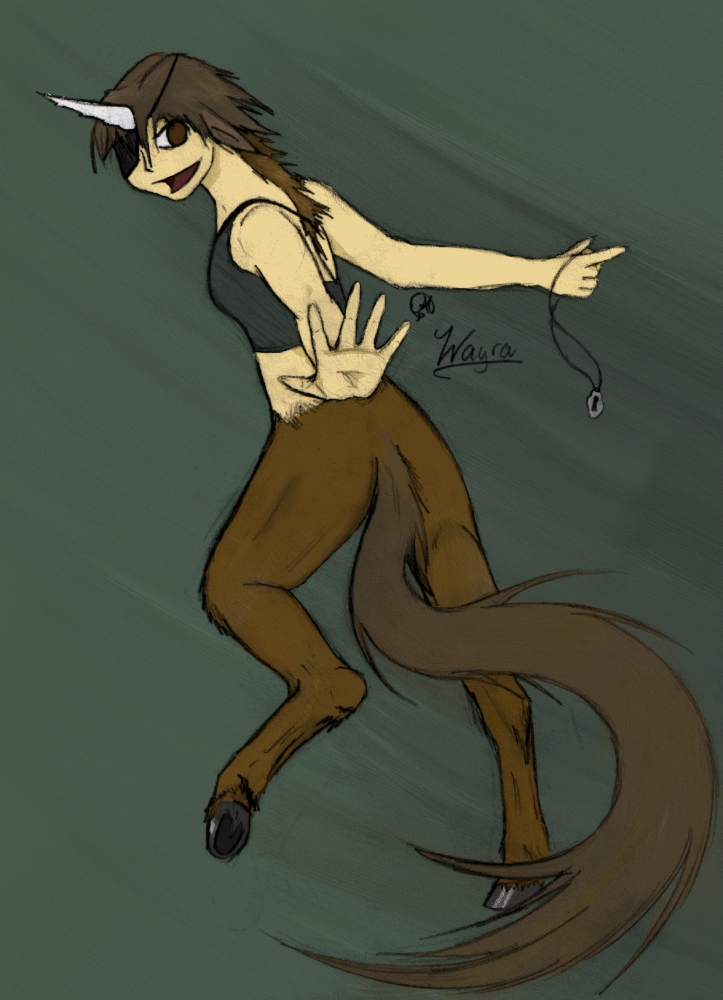 Description
She's not exactly a Satyr, it's like some sort of in between with a Satyr and a Centaur.
Aaaaanyyyy waaaaays... this is an older character of min of whom i have been meaning to post a picture of.
Her name is Sui, and despite her odd looks, she is a very kind peaceful person. She doesn't like to fight, or see others fight. She tends to be very calm and quiet but also very happy.
One little thing to add, she has a set of wings that can only be seen at certain times and normaly wears a red ribbon in her tail. She doesn't like people comming up behind her because they normly get hit by, or step on, her wings.