Kay, If you need me I'll be huntin'
Kay, If you need me I'll be huntin'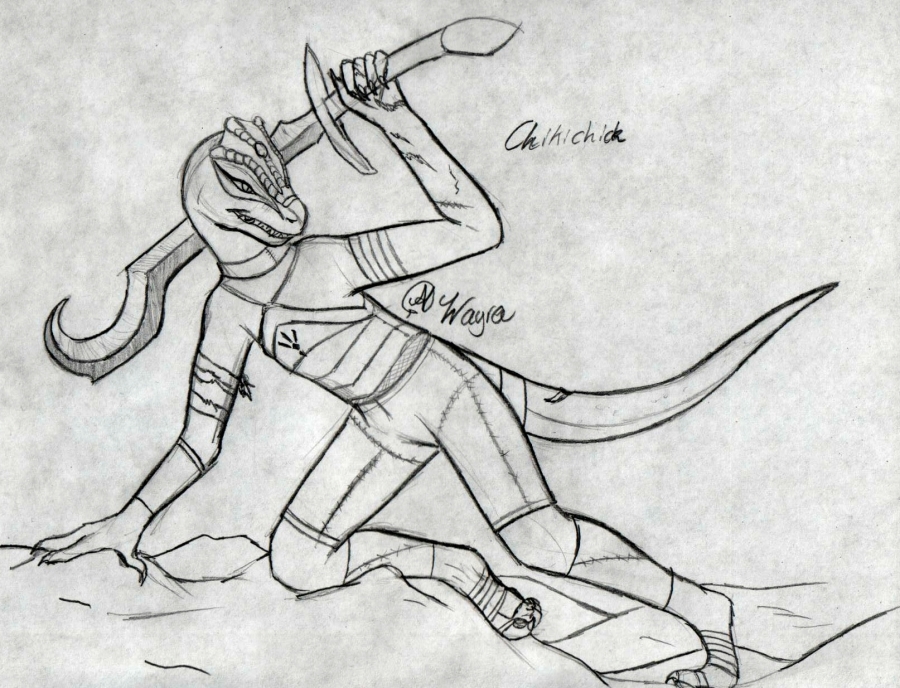 Description
My character on EverQuest, Chikichick the Iksar Warrior.
She is a totaly awesome character, to bad i hardly get to play anymore...
Oh well, I like the character so much i made sort of my own version turing it into an original-ish character with the same basic stats but with the background, attitude, characteristics I made up for her.
For example, she obviously doesn't have all those scars on the game. That's the part of the story I've made my own.

Chikichick is a GIRL. M'kay?