Sharing a Precious Moment
Sharing a Precious Moment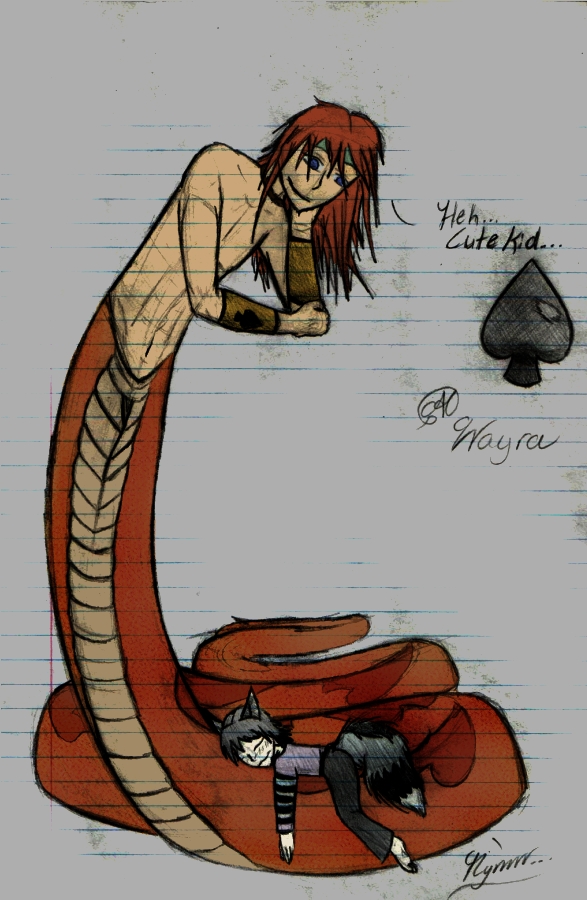 Description
After this I am fully convinced that somewhere along the line that lined paper and scanners had some great conspiracy agreement to strike against artists...


I BET IT WENT SOMETHING LIKE THIS!!!!!

Scanner: Alright! Those freaking artists have gotten on my last nerve with all their artsy.... stuff. I propose we put an end to it!
Lined paper: Woo! I have an idea!
Scanner: It will never work!
Lined paper: But I haven't even told yo-
Scanner: WAIT!!!! I have an idea!!! You there, lined paper beast! Can you replace all the good, non-lined drawing and computer paper with your fellows? It shall force artists into fits of bored insanity causing them to stop using you for notes during science and make them art all over you!
Lined paper: .... is there soda-pop involved?
Soda-pop: I will spill all over your best drawingssssssszzzssszzzzz....
Scanner: That will work too! Alright, now, one you have the picture captured, when our little artists go to scan it in i shall VIOLENTLY MURDER THE PICTURE WITH TERRIBLE EFFECTS AND RUIN THE SHADING!!!!! And occasionally make the lines green!!!!
Lined paper: HURRAAAH!!!!
Soda-pop: *bubbles silently then tips itself over onto the drawing pad*
Scanner: The plan is set, now my minions GO!!!! GO AND WREAK HAVOK FOR ARTISTS EVERYWHEEEEEERE!!!!!

......... yikes.....

Well, anyways, here is a picture of Artisan when he was six years old. His mother came down very ill and his father had already left, therefore he was in need of a home for himself and his three year old sister. Zyna took it upon herself to take care of the children, and was a very tender mother to them, though she couldn't be there all the time. The times she was absent she left them in the great care of her good friend and pet, Jaxiyl, the Naga.

Cute, neh?
General Info
| | | | |
| --- | --- | --- | --- |
| Ratings | | Comments | 10 |
| Category | Fantasy » Characters » Nagas | Media | |
| Date Submitted | | Time Taken | |
| Views | 1381 | Reference | |
| Favorites... | 2 | Keywords | |
| Vote Score | 1 | License | Berne Convention |