Kingdom Hearts Larry Knight 2
Kingdom Hearts Larry Knight 2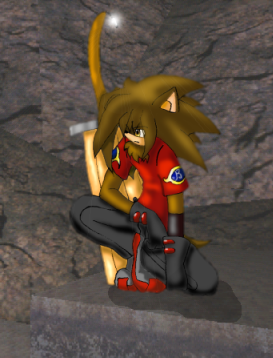 Description
This is the second pic that Larry Knight gave to me ASKING ME to color. It's just another pic of his KH chara Larry Knight.

Drawling is copyright to: Larry Knight

Coloring is Copyright to: Me


And the backround is actually copyright to the creators of Unreal Tornament Game of the Year edtion 2000. (but with several edits and addtions by me) sry for the confusion Tornado_Kid.

FWI-I gave the full size picture of this to you in school Larry, and since I didn't want to cut down on the image quality too much I had to cut it down a bit.
General Info
Comments
2
Media
Unspecified
Time Taken
Reference