Alanabeth Dueling with her new clothes
Alanabeth Dueling with her new clothes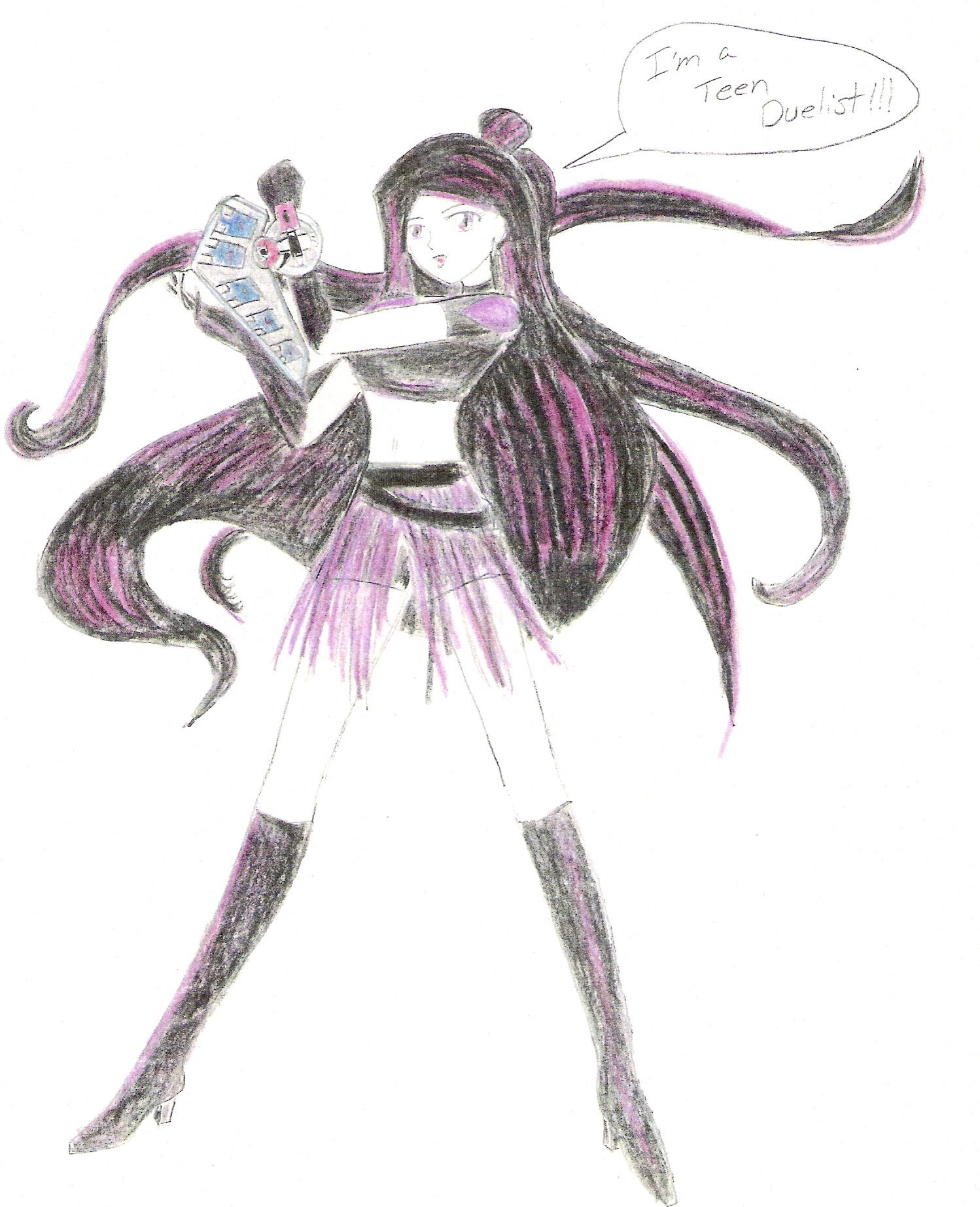 Description
Here's another picture of Alanabeth. Only this time she's dueling. I like the outfit she's wearing. But to me this picture seems more like she's 18 that 16. But still the outfit she wears can still be the same when she's 16. It's just that she looks more grown up cause how long her hair is and how her appearance looks.

I did not make this picture, my friend Ashly did. Besides I can't draw well like she can. Does this look like any of my other drawings I made. Also this picture here was requested by my friend Neros Urameshi from Fan Fiction so she could use her in his story Megaman NT Warriors: All Stars

Also my character Alanabeth is an OC girlfriend for Tristan from Yu-Gi-Oh! I mean if I have my OC Moe dating Serenity then Tristan would date Alanabeth instead. That's why I have her for. But its kind of funny thou, cause Joey also likes her to in the roll plays I have with me and Wyrmses. So she has a love triangle with the two of them. But she hates to upset both of them so she tries going out with them at the same time. But Tristan might have a chance with her if Joey were to go out with Mai. But who knows. Maybe Duke might start liking her too.