Plushies
Plushies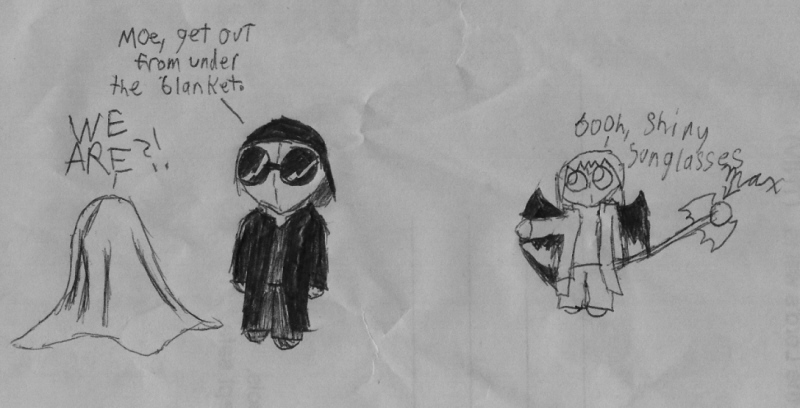 Description
Well here's a picture my friend Wyrmses made for me back in chuch a long time ago. I've always wanted her to draw a plushie form of me and Moe ever since she drew a plushie form of my friend Del, herself, and my ex crush. The question was, how could she have forgotten me.

Anyway, this picture is pretty old and I'm actually surprised I still have it. It's pretty funny thou but I like it.

The reason why Moe is under a blanket saying, "We are" is because in one role play he got stuck saying the same thing over and over again that he couldn't say anything else after that. And of course my friend didn't know what he looked like so she just drew the blanket over him just for the heck of it and for fun. Besides she's not good at drawing people.