Ryan "Pride" Pelekai
Ryan "Pride" Pelekai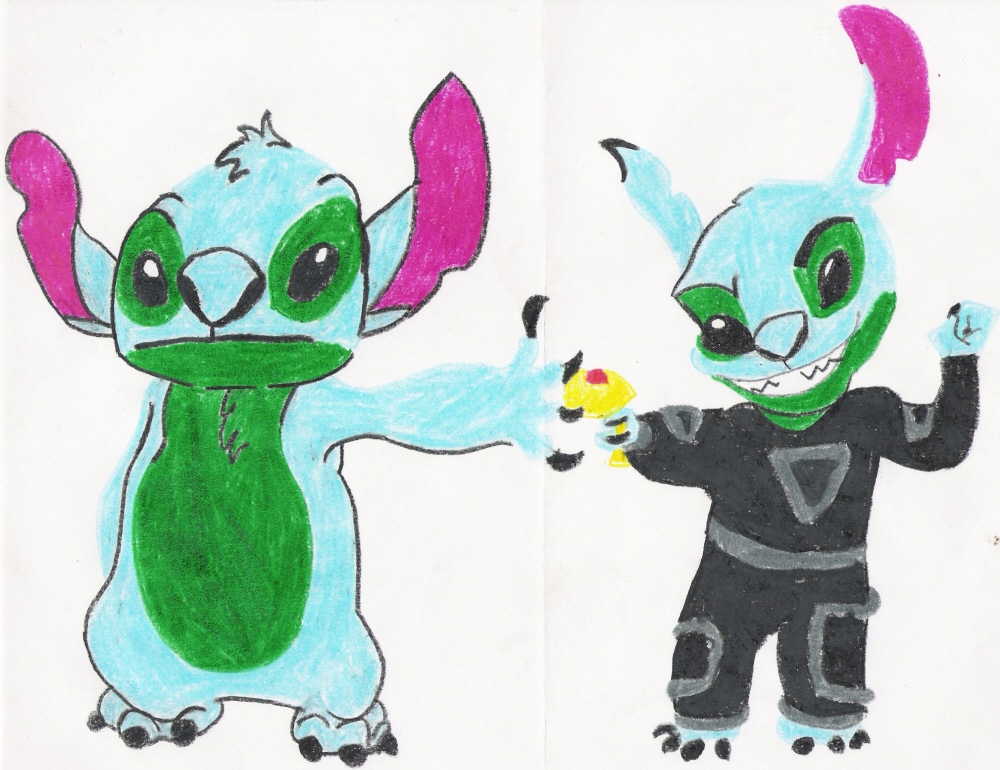 Description
This is a picture of one of my Friend's OC kids for Stitch & Angel, Ryan. He is the first son of Stitch. I Love how I did the first form of him but his suit seems a bit off. Either way, my friend Wormtail likes it and that makes me happy. He is a member of Fan Fiction and he is the rightful owner of the Stitch kids.

You see, I drew this for him cause, 1.) I didn't have any skin color to draw for people and I got a lot of color pencils but I can't buy more unless I used up all the one's I have. 2.) I've always wanted to know how they look in person or picture. 3.) Nobody who are my friends on Deviant Art or Fan Fiction can't draw well or don't have the rightful skills to and since its so popular I figured why not try doing it myself.

Besides, doing these pictures for Wormtail is rather quite fun. Anyway, let's going on with the bio's that Wormtail96 made for himself.