Growing Girl page nineteen
Growing Girl page nineteen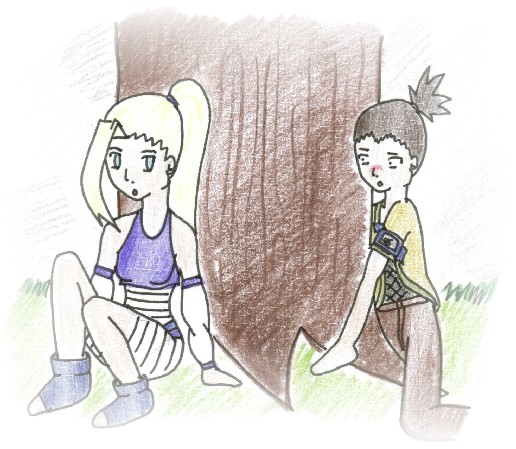 Description
The next day was just as humid as the last if not more. Today the sky was darkening with grey clouds, which gave all the more reason for Shikamaru to go outside and watch them. He went back to his usual hillside tree.<br />
<br />
"I knew that you'd be here..."<br />
<br />
"Huh?" said Shikamaru looking around the tree trunk. It was Ino once again "Ino, um... hi."<br />
<br />
"Hello Shikamaru..."<br />
<br />
There was an awkward silence that fell between the two.<br />
<br />
"Finish it..." said Ino.
General Info
Comments
0
Media
Unspecified
Time Taken
Reference