Growing Girl page twenty one
Growing Girl page twenty one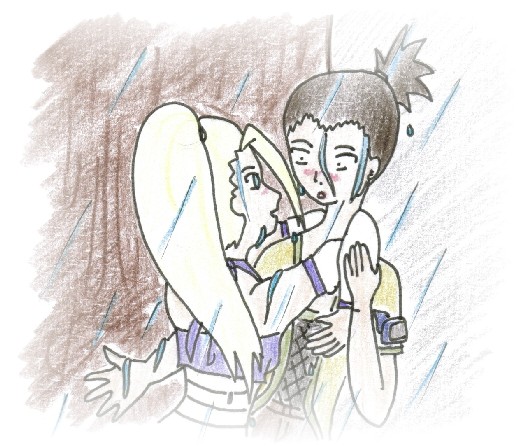 Description
The thunder crashed and the rain started to poor. It sent a chill down both their spines but they didn't care after that.<br />
<br />
"Ino, I really, really care about you... alot!"<br />
<br />
"Oh Shikamaru!"<br />
<br />
Ino threw her arms around Shikamaru's neck. The dark haired Shinobi was stunned. He had no idea how to react to the sudden embrace.<br />
<br />
"Ino? But I thought... what about..."<br />
<br />
"Sasuke? Do you know where he was going that day I was following him?"<br />
<br />
"No..."<br />
<br />
"He was going to Naruto's house and well... you don't wanna know why..."<br />
<br />
"Uh..."<br />
<br />
"Heh, heh... shut up Shikamaru."
General Info
Comments
4
Media
Unspecified
Time Taken
Reference