Freya: Kingdom Hearts version
Freya: Kingdom Hearts version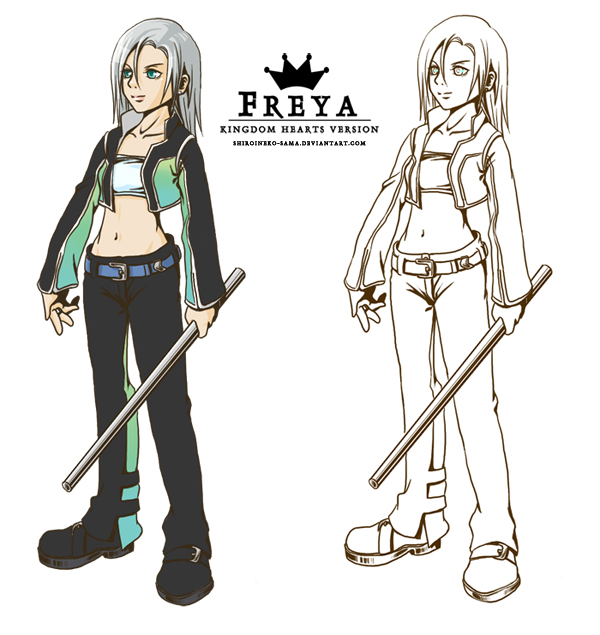 Description
Kay, first of all, I drew this from 11pm till 2am. *yawn*<br />
<br />
For those who don't know, Freya is my orginal character for Final Fantasy 7.<br />
I used KH Yuffie Kisaragi artwork as my guide. I also kept the colouring very simple coz I wanna keep the character design-ish feeling and I'm sleepy.<br />
<br />
Freya got her own tale in Kingdom Hearts, which I managed to think. Her story is pretty silly really. Set in KH2 timeline, Freya suddenly got sucked into a portal from her home to Hollow Bastion, falling from the sky and landed onto...what the hell, Sephiroth??!! (Gawd, I'm not creative). Then Sephiroth sort of take care of her (and Freya also got mistaken for Sephiroth turned into a little girl) then she found her way home through the portal she got sucked into. The End.<br />
<br />
<br />
Freya (c) Me<br />
Kingdom Hearts (c) Square Enix<br />
As I said before, Freya is my fan character for FF7, view of her original adult self recommended.
General Info
Comments
6
Media
Unspecified
Time Taken
Reference