The Junkyard
The Junkyard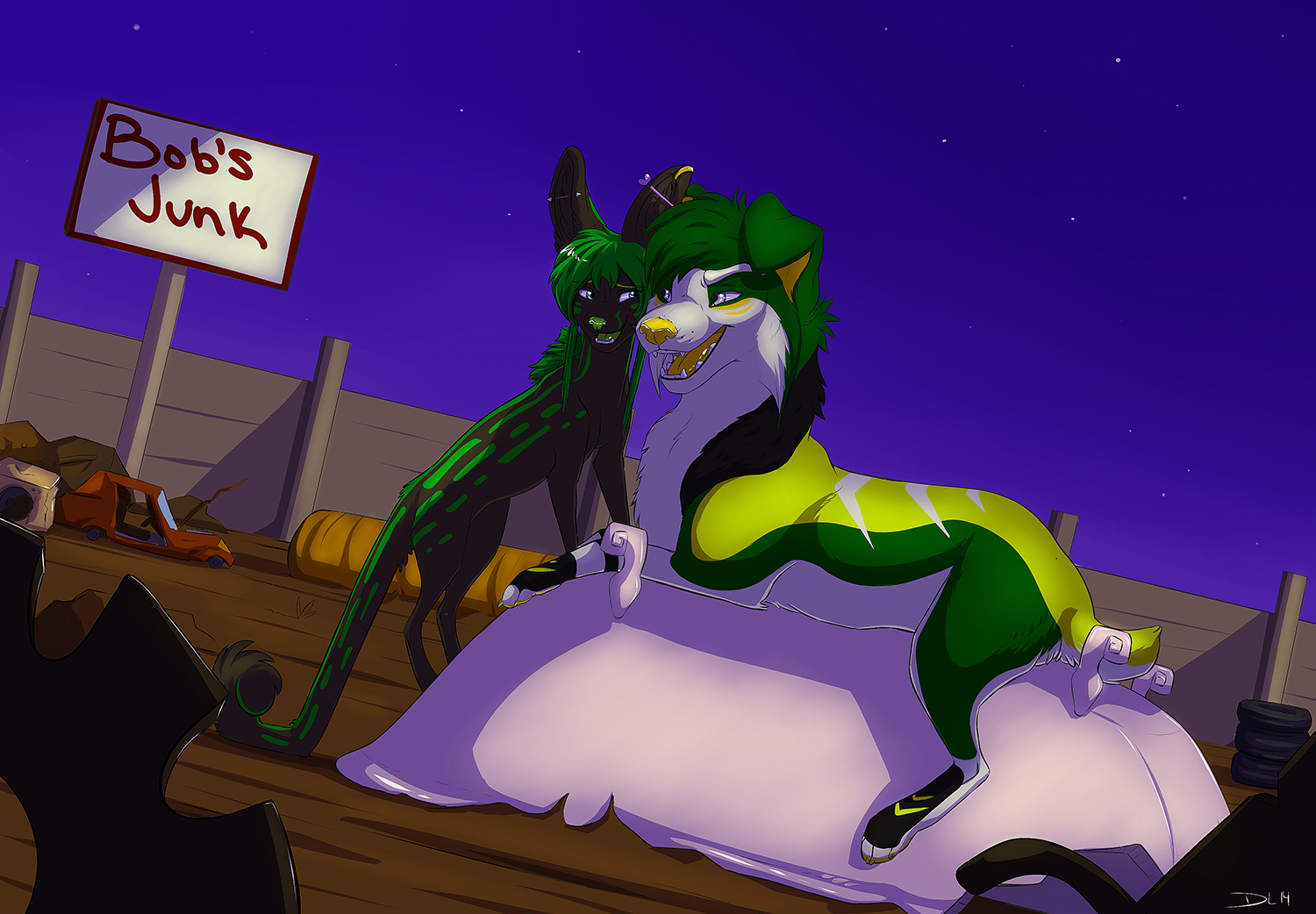 Description
Just wondering if anyone is still active here really. It's been a long while since I've come around these parts since I really frequent sites such as Furaffinity, Weasyl, Sofurry, and Deviantart. If anyone is interested in seeing more of my art, you can catch me on those sites:
https://www.weasyl.com/~deadlock
http://www.furaffinity.net/user/qaoss/
http://qaoss.deviantart.com/
Now, about the pic! This here is my fursona, Qaoss (left) and her mate Quinn(right). Quinn is a junkyard dog, so this is a usual hangout spot for him.
General Info
Comments
0
Media
Digital drawing or painting
Time Taken
couple hours +
Reference
http://www.furaffinity.net/view/9460050/