Scamp, Whoa!
Scamp, Whoa!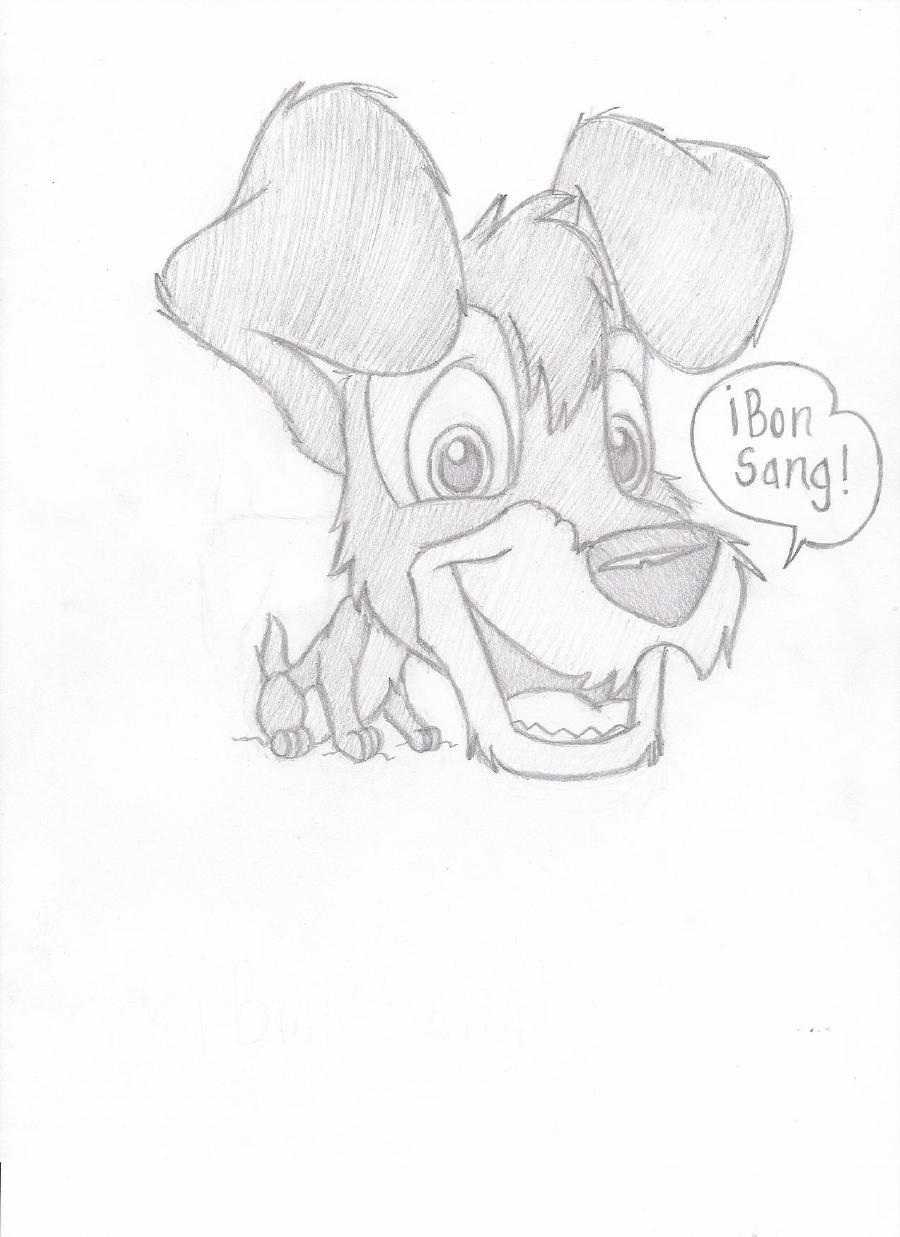 Description
Okay, I know what you're thinking. WTF???
You see, it's cute....
Well, that was my goal. But it actually came out to look creppy. If you think that dog doesn't look like Scamp I don't really either. It's like a bad mix of Tramp and....another terrior.
Well, I thought this would be funny or at least cute and if you thought it was then I did my job.
Oh yeah, if you don't read spanish (like me), he's saying, "Holy Sh*t!"
Or at least I think that's holy sh*t in spanish.... O_o
Not really sure....