Weed is fighting
Weed is fighting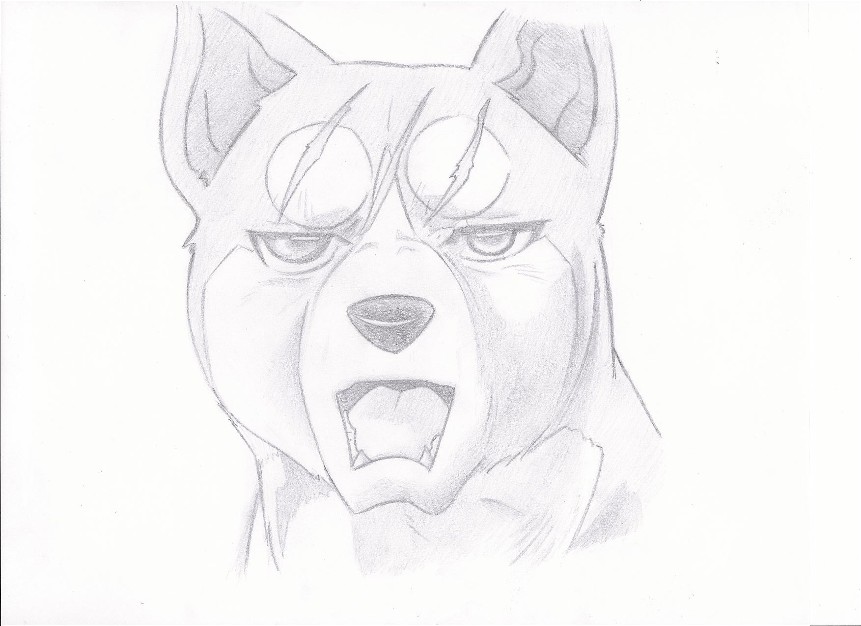 Description
I really love this part in the anime, Gin's speech about why Weed does not need help in fighting Hougen. It does show how mature and wise Gin has gotten since he was a puppy, but also...afterwards it shows no matter how intelligant you leader is he is still going to be a complete idiot at times.... When he made Weed leader I was expecting firstly the pack to laugh out loud and then be like, "Omg, WTF??? You were serious????"
Okay, Gin, I know he's your son and all, but...he's...sort of an idiot.
Anways, yeah...I loved the refernce photo I was drawing from, one of the screen caps that actually HAD good art. Seriously, some of the art in GDW is so amazing at times and when it's not....oh god, does it freaking suck.
General Info
Comments
3
Media
Graphite pencil
Time Taken
hour, 15 mins?
Reference
2HB