Frosteh.
Frosteh.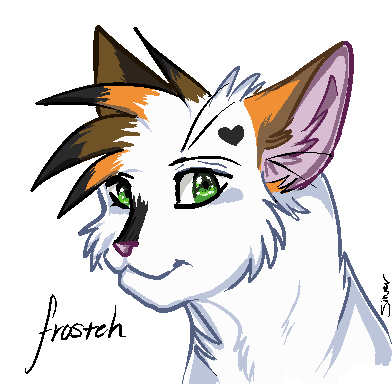 Description
15 minutes or so in MSPaint, smoothing the lineart out took quite a while.
Since she is such a sweetheart as well as one of my most active watchers on this site, I decided I owed her this much.
Here is her fursona (reference used:
http://www.fanart-central.net/pic-775182.html
). This pic is entirely yours Frosteh, feel free to do whatever you want with it like use as an icon or whatever.
Art by Silver_Moon 2010.