What would Naruto do?
What would Naruto do?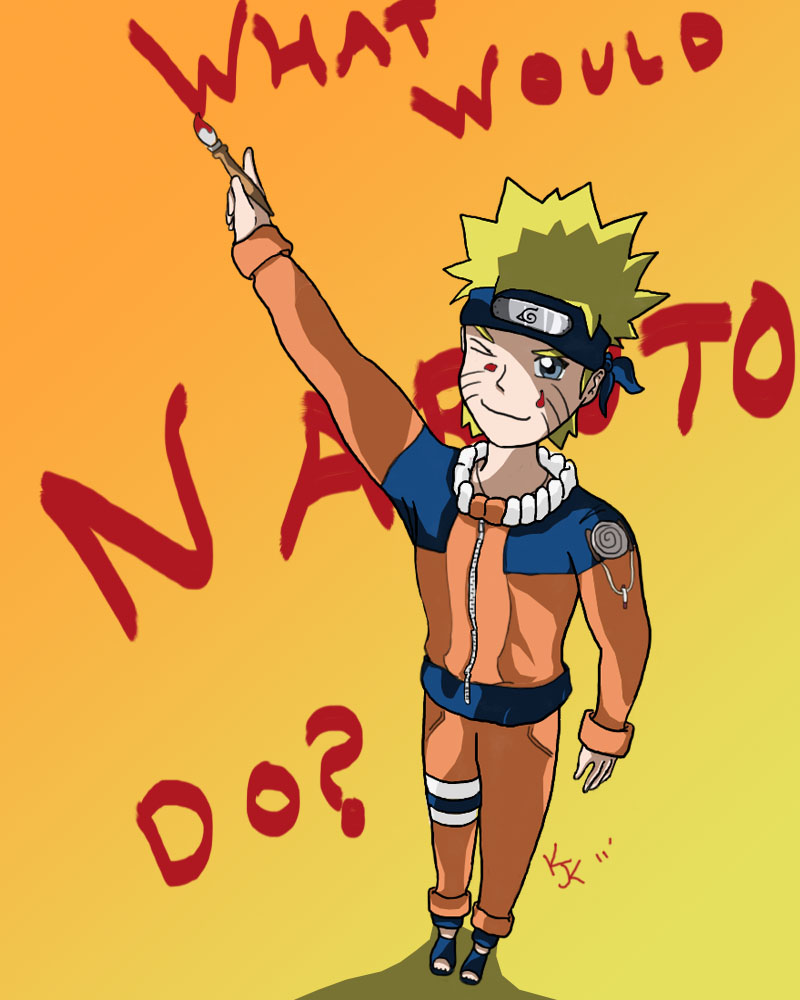 Description
I know I said I wouldn't post here anymore but I couldn't resist...

So I am very pleased with my picture, to the point where I am ready to say it's one of my bests! It took about 20ish layers no ref! Anyhow I find Naruto to be one of the most inspiring anime characters and though he isn't my fav. I admire this character a lot! Thus was my inspiration to draw this. When you feel down just think...What would Naruto do?

Edit: This is my first time doing a person in perspective so it's a little off I know

(c) Naruto belongs to Masashi Kishomoto

(c) artwork ish mine...if you want to use this ask me I will most likely let you use it.
General Info
Comments
3
Media
Other digital art
Time Taken
Reference