Darth Maul as a Hedgehog!
Darth Maul as a Hedgehog!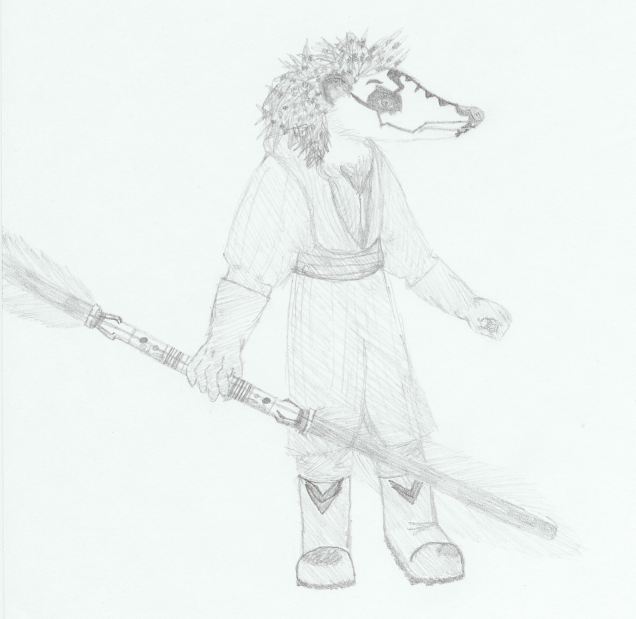 Description
Yup, I drew Darth Maul as a hedgehog! The face markings got a little warped because a hedgehog face is obviously pretty different from a human face, but it looks like Darth Maul's face markings change a little anyway, unless that's just me. I don't really know what his coloring is, something non-existent I think, because there is no colorings with many dark-banded quills that have no face mask. He looks to be the closest to a silver. Anyway, enjoy!

Side note: criss-crossing quills are murder, but very necessary in this case, he just wouldn't look like an angry Sith if his quills were down and laid-back.