Nightmare Dragon for Jackismyman
Nightmare Dragon for Jackismyman
Nightmare Dragon for Jackismyman
by
SkyThing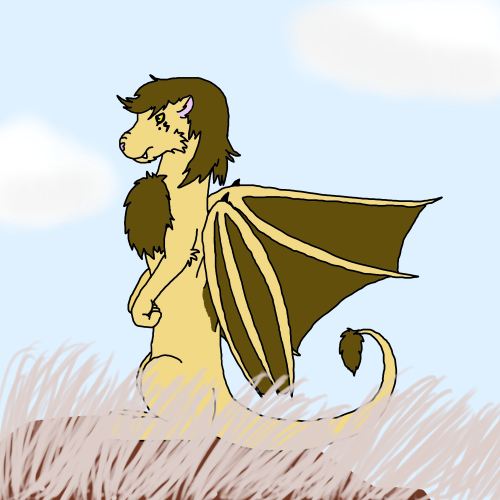 Description
WHOO! Finally got this guy finished! Most of the bother was getting his body, especially his back legs, to look right. In the end his back legs ended up behind all that grass, so I feel a bit of an idiot for working so hard on them, but at least the visible parts look acceptable now. Hope you like and hope he ended up looking at least somewhat like a lion!

A bit about lion dragons:
Lion dragons are the result of what happens when a mammal type dragon and a lion cross paths. Though still fairly rare, there are two small prides known. Lion dragon prides act just like normal lion prides. They are also about the same size and eat the same things. Lion dragons can't fly because their wings are too short. Instead they use them for displays of rivalry and to attract mates.
General Info
Comments
15
Media
Digital drawing or painting
Time Taken
More than it should've
Reference
Lion and dragon pics