Fires Of Pompeii
Fires Of Pompeii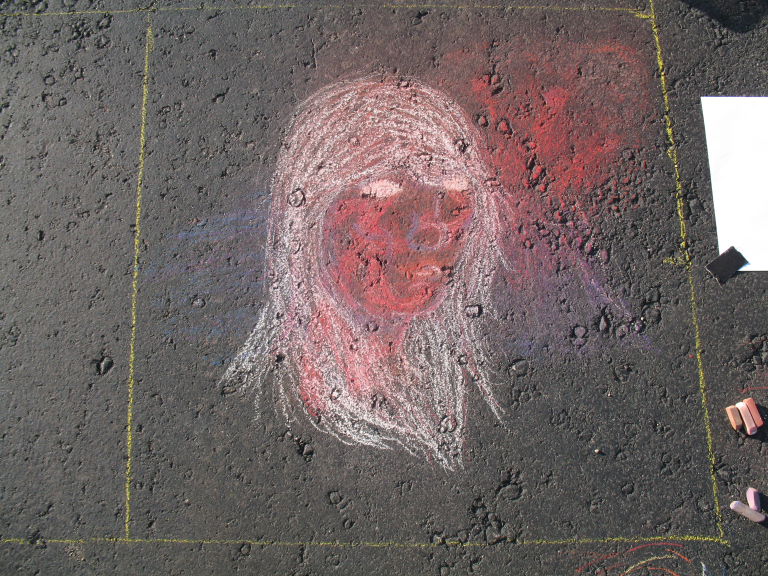 Description
I did this quite a few weeks back, at a friend's event. I just hadn't gotten around to uploading it yet. I did a sketch ahead of time, then chalked using it as a reference at the event. I should be attending another chalk event soon, so I'll be uploading a 2.0 version of "Fires Of Pompeii".

The character is called Pompeii, and is one of my favorite species I've made up; Vesuveii (Veh-Sue-V-I). They live in active volcanoes. They're only female, are about 14 feet tall, have cow legs/cloven hooves, rams horns (which I stupidly forgot to draw in this picture), and lava markings (still to be defined...I don't like the ones in this picture).

I kinda messed her up in this picture. She looks too human. By the way, she has a lip ring (I drew it in the pic too). Who knows what it's made of to survive those kind of temperatures.

Enjoy!
General Info
Comments
3
Media
Other drawing
Time Taken
1.5 hours for the chalking?
Reference
My Sketch