Albino Glornornian Squiby
Albino Glornornian Squiby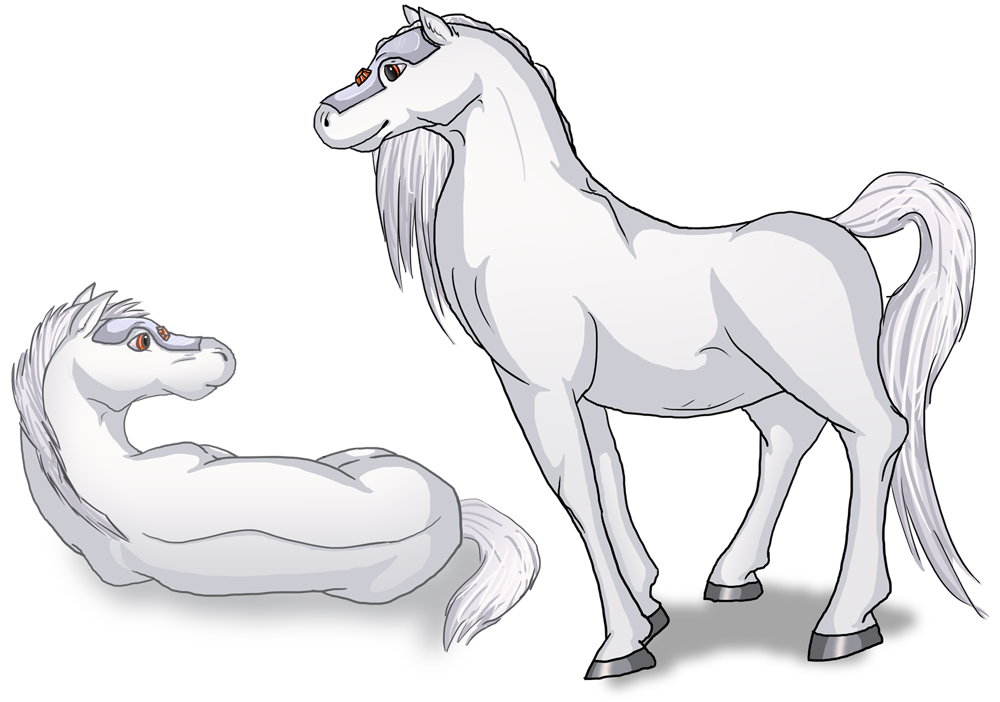 Description
Drawn by me, not made in a generator or edited in one.
Woo *collapses* horses are my bane...probably one of the top 5 hardest things for me to draw, but I love them so. There will likely be lots of re-colors and edits of this one, but I probably won't swamp this place with most of them, may post the better ones.
This is a species I made up called Glornornians. They're telepathic horses, pegasi, or unicorns (and occasionally hippocampi). They live in groups and are on the same intelligence level as humans, if not higher. They always have a head armor with a gem in it, and have some magical capabilities.
If you'd like to adopt one:
http://www.squiby.net/create/30592
If you'd like to help Talon grow <3:
General Info
Comments
12
Media
Digital drawing or painting
Time Taken
At least 2 hours more than I meant it to
Reference
horse tuts and pics