The Last Pot of Chili...
The Last Pot of Chili...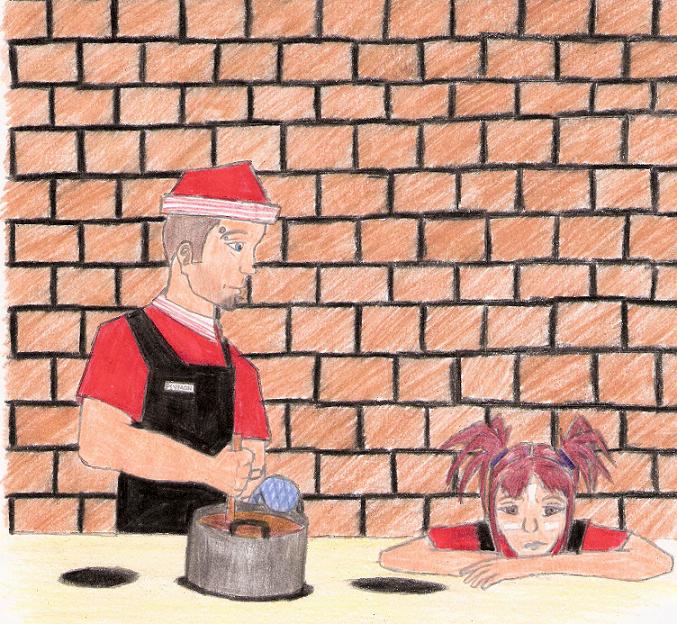 Description
...and then we can go home.

awwwww so cute! this is for my sister becca (screen: niobe). and zoe is supposed to be working as a waitress at Psymon's Resturant. not supposed to be a couple pic, but it kinda looks like it lol...at first i pictured the place as something like Hard Rock Cafe, but then i thought about the llama chili stew or whatever so then i started picturing it more like Yum Yum's (in Greensboro NC...no one else prolly knows what i'm talking bout...)

and the coloring kinda sucks...i'll prolly go back and fix it later...

comments?