Bell
Bell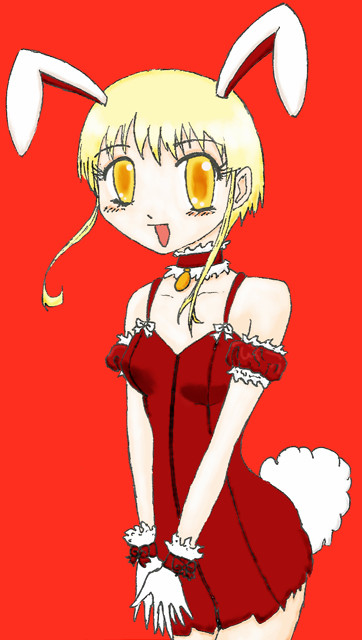 Description
My idea for a TMM fanfic was something along the lines of:

Berry suffers from a DNA overload from having both the DNA from the Andean Mountain Cat and the Amami Rabbit, and splits into two halves.

This is Bell (Beru), the Amami Rabbit half. She's shy and cute.

BTW, if anyone wants to use my fanfic idea or OCs, go right ahead but please credit me.