Sailor Comet and Sailor Comet
Sailor Comet and Sailor Comet
Sailor Comet and Sailor Comet
by
Sliv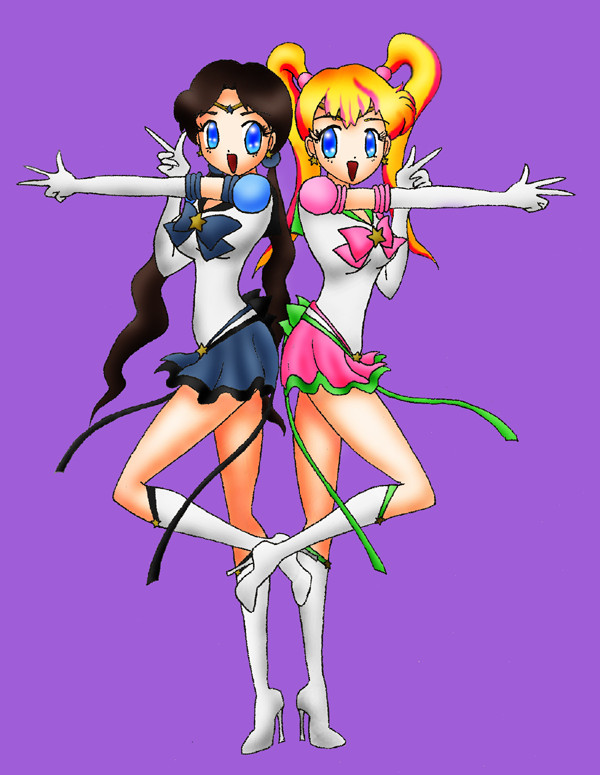 Description
The two Sailor Comets.
The one on the left, Charity/Sailor Comet copyrighted to nikki001997;
The one on the right, Kioko/Sailor Comet copyrighted to Diomondcookie9.
Ok, because both Sailor Comets are going to be in my fanfic in the next chapter, they're going to be partners so I altered their outfits to look a little more alike. Also, I'm really sorry to do this, girls, but I need a way to distinguish between the two when I'm writing my fanfic, because they have the same name. I really don't want to have to refer to them as "the pink one" and "the blue one". So if you can come up with a tiny little extra bit to their names(Sailor Silver Comet&Sailor Gold Comet; Sailor Comet Attack&Sailor Comet Defense; Sailor Comet Alpha&Sailor Comet Beta etc.) Sorry, but you've both asked to be in my fanfic and I'm not going to play favourites and I'm trying to be as fair as possible. Believe me, I've been lying awake at night trying to figure out how to do this fairly.