Five Minute Pokemon
Five Minute Pokemon
Five Minute Pokemon
by
Sliv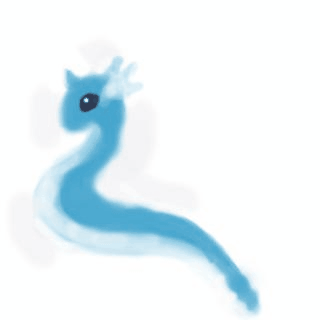 Description
I decided to play a game... Use an online randomiser to prduce 10 random numbers between 1 and 493. The numbers I got were 148, 468, 202, 277, 132, 318, 97, 363, 133 and 15. I used Bulbapedia to find the Pokemon whose National Pokedex numbers corresponded to each number, then spent 5 minutes drawing each pokemon on photoshop using my phone's timer.
Dargonair - This went ok, I'm pretty proud of the eye, but not too happy with the tummy.
Togekiss - It was really hard to Draw a white Pokemon on a white background, so I used a combination of grey and cream.
Wobuffett - This one was pretty easy so I had time to do a little bit of a background.
Swellow - I had to keep looking at the reference pic because this one was so hard. i originaly drew it with yellow feet, then realised it had red feet, so I erased the yellow feet but the timer went of before I could do the red feet.
Ditto - I can't believe I got this one, it was sooo easy that I decided to make it a bit sparkly looking.
Carvanha - This was sort of a hard one, I have no idea why I decided to do it front-on...
Hypno - I don't really like Hypno, it's nose is silly looking. i think out of all of them, this one probably looks the least finished.
Spheal - This one turned out ok, I think...
Eevee - I'm really bad at Eevee, so this is probably the best Eevee I've ever done.
Beedrill - I forgot the wings lol.
The quality of some of them (like Beedrill and Carvanha) is pretty bad, but that's gifninja...