Wendy_the_jumper_(color)
Wendy_the_jumper_(color)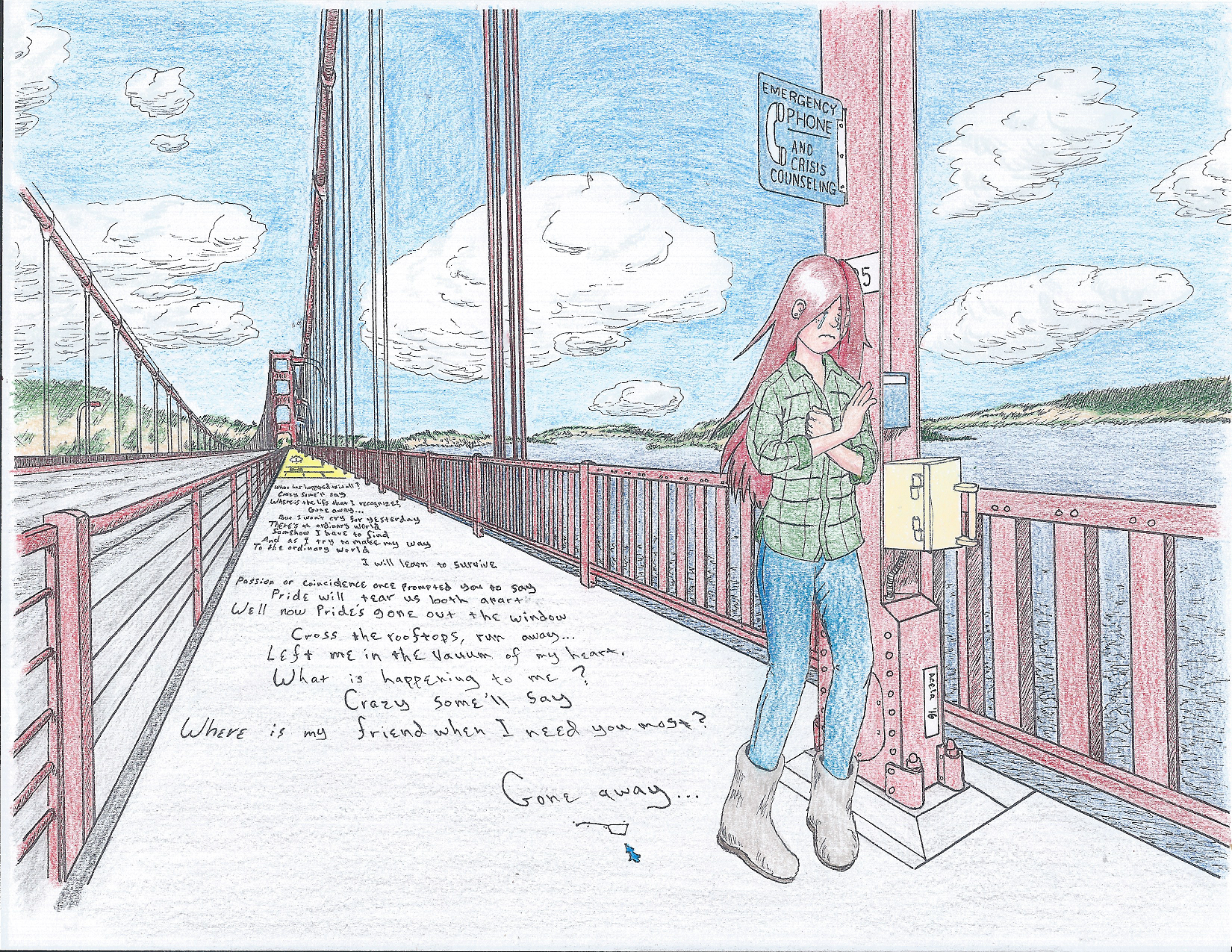 Description
I'm going to be posting two versions of this - this color version, and a black and white version.  Many folks encouraged me to color the b&w version, but I hadn't planned on coloring it to begin with, and I admittedly didn't really have my heart in it; so it looks like it was colored by a 4th grader.  If I had planned to color it in the first place, I think I would have made up a night setting, with really heavy fog.  Colored using both Berol and Sanford Prismacolor pencils - on very poor quality copy paper.  
What's going on here - Wendy, who is attending college in the Bay Area (to be close to her friends, Dipper and Mabel) has gotten low after receiving some bad news about one of her friends, and made the very bad mistake of going to the Golden Gate Bridge while sad.
I've apparently been on a Duran Duran kick as of late...  Kinda helped inspire this rather dark piece...
General Info
Comments
0
Media
Unspecified
Time Taken
Reference