Vanity
Vanity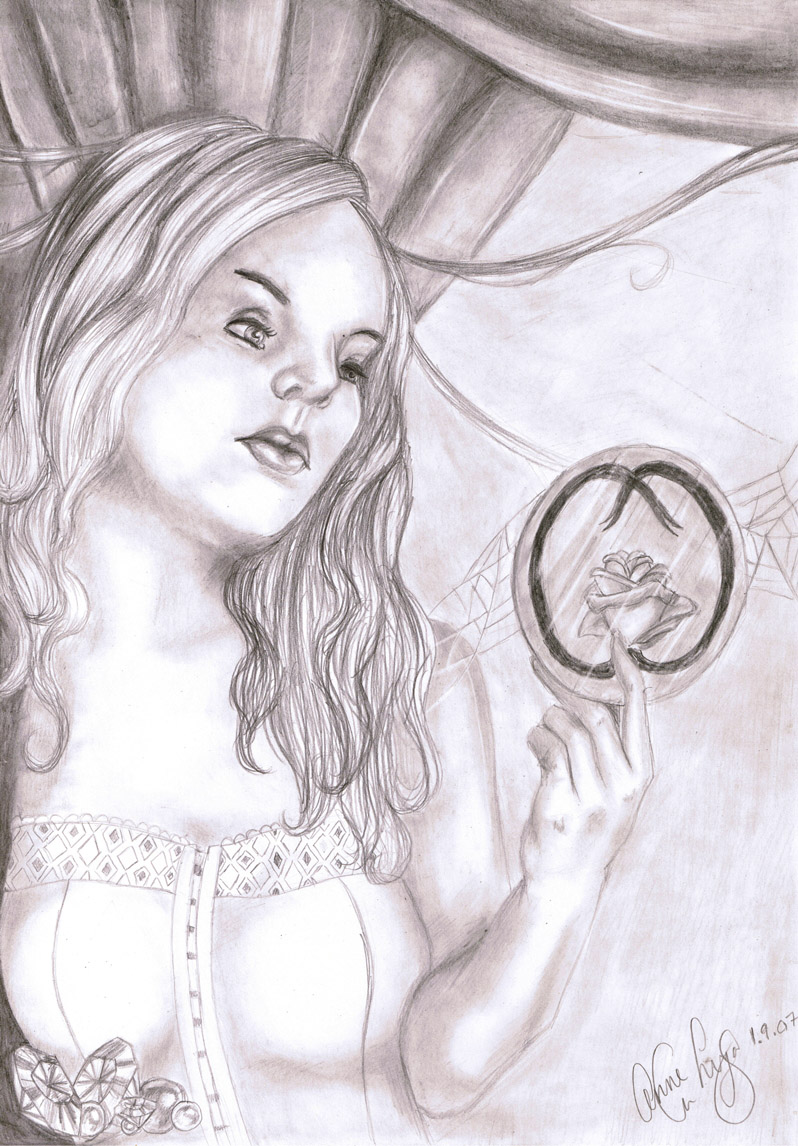 Description
Hmmm... scamped work... but i is to a competition on the danish drawing forum tegnebordet.dk with the theme "the seven deadly sins", and here I drawed vanity.
My scanner thougth that is should steal all the shades. Especially the shades on her dress and on the diamonds and pearls in left corner.
I know the face suck. The angle was to difficult... and I would wish that I was better drawing hair.
By the way... I used this stock as reference
http://fetishfaerie-stock.deviantart.com/art/Vanity-V-52674817?q=by%3Afetishfaerie-stock&qh=sort%3Atime+-in%3Ascraps
And I know... my english sucks too :D
6-7 hours I think... (if you count from I started with the sketch)
General Info
Comments
0
Media
Graphite pencil
Time Taken
6-7 hours
Reference
yes