Husky er Pony Seven XD
Husky er Pony Seven XD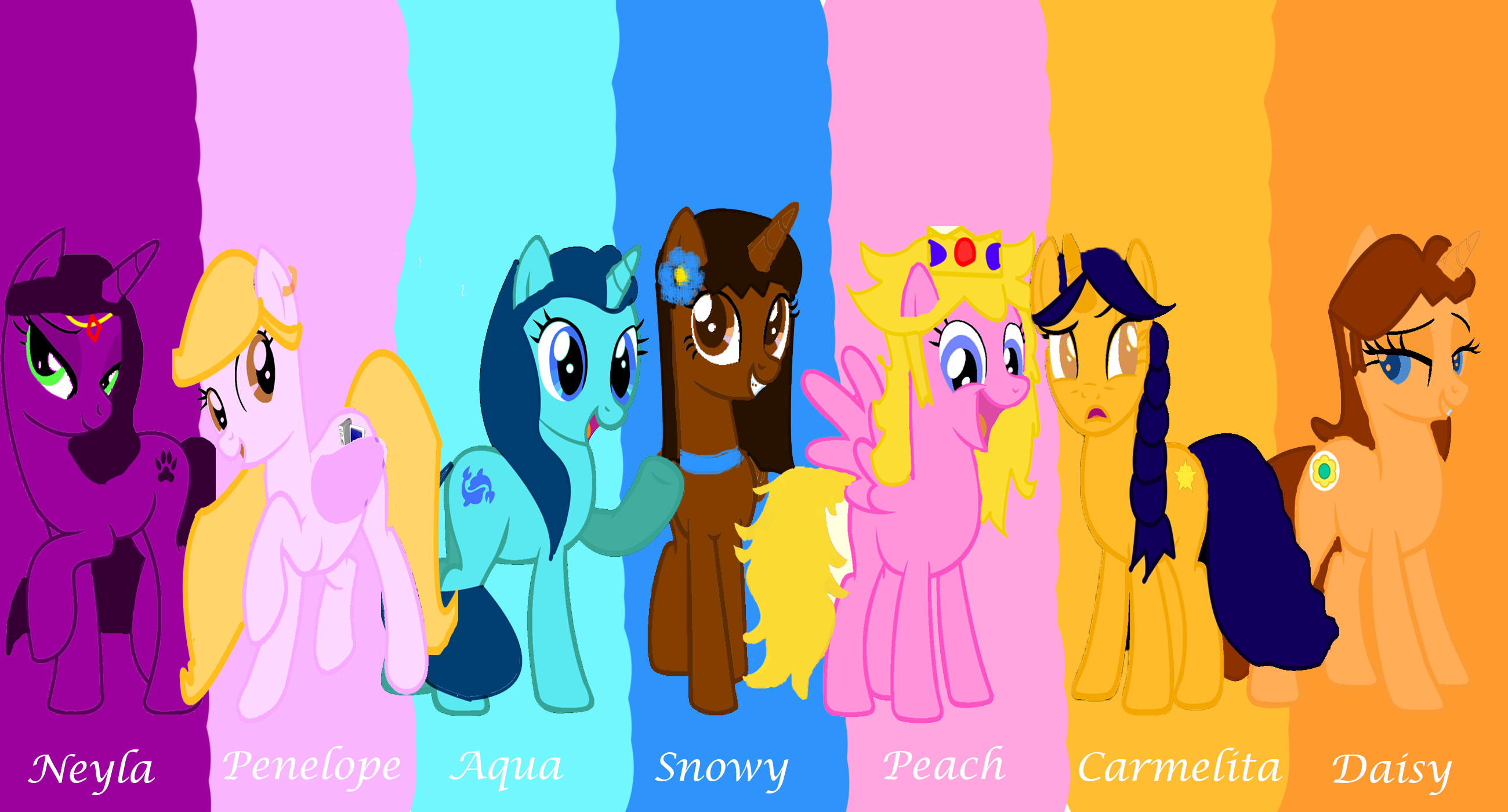 Description
So here's the Husky er I mean Pony Seven. This is a wallpaper I made for anyone that wants to use it.
Snowy: The Leader
Carmelita: The Law
Peach: The Goof
Daisy: Thr Brawn
Penelope: The Brains
Neyla: The Flirt
Aqua: The Attitude

Carmelita, Neyla and Penelope Belongs to Sucker Punch
Princess Peach and Princess Daisy belongs to Nintendo.
Snowy and Aqua belongs to me.
General Info
Comments
0
Media
Other drawing
Time Taken
Reference