Taking you under my Wings
Taking you under my Wings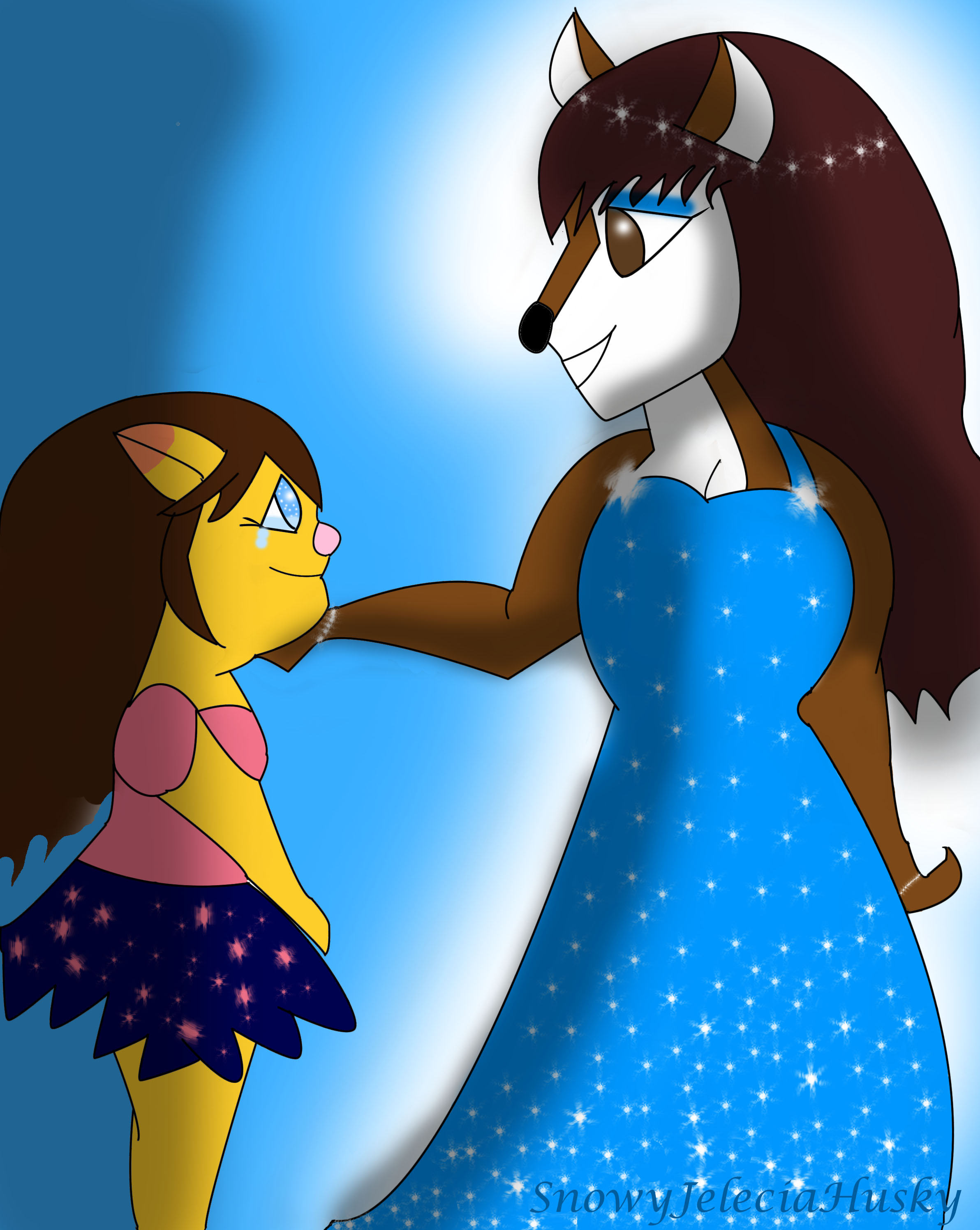 Description
Hello furries here's my beautiful creation, of Snowy comforting the sobbing Laufield. 
Laufield: *sobs*

Snowy: *appears and looks at her* Hey sweetie are you ok?

Laufield: people are so mean to me, my parents abandoned me and I'm all alone now.

Snowy: *smiles and lifts her chin up* you are not alone my love, for I will take you under my wings.

Laufield: *looks at her* r-really?

Snowy: *nods* I will teach you martial arts and the Husky Clan History...my daughter.

Laufield: *smiles and hugs her*

Snowy: *smiles hugging her back*

Omg... I"m like crying right now, I had to get that out of my chest. I would love to adopt her.