Faline Kaiba
Faline Kaiba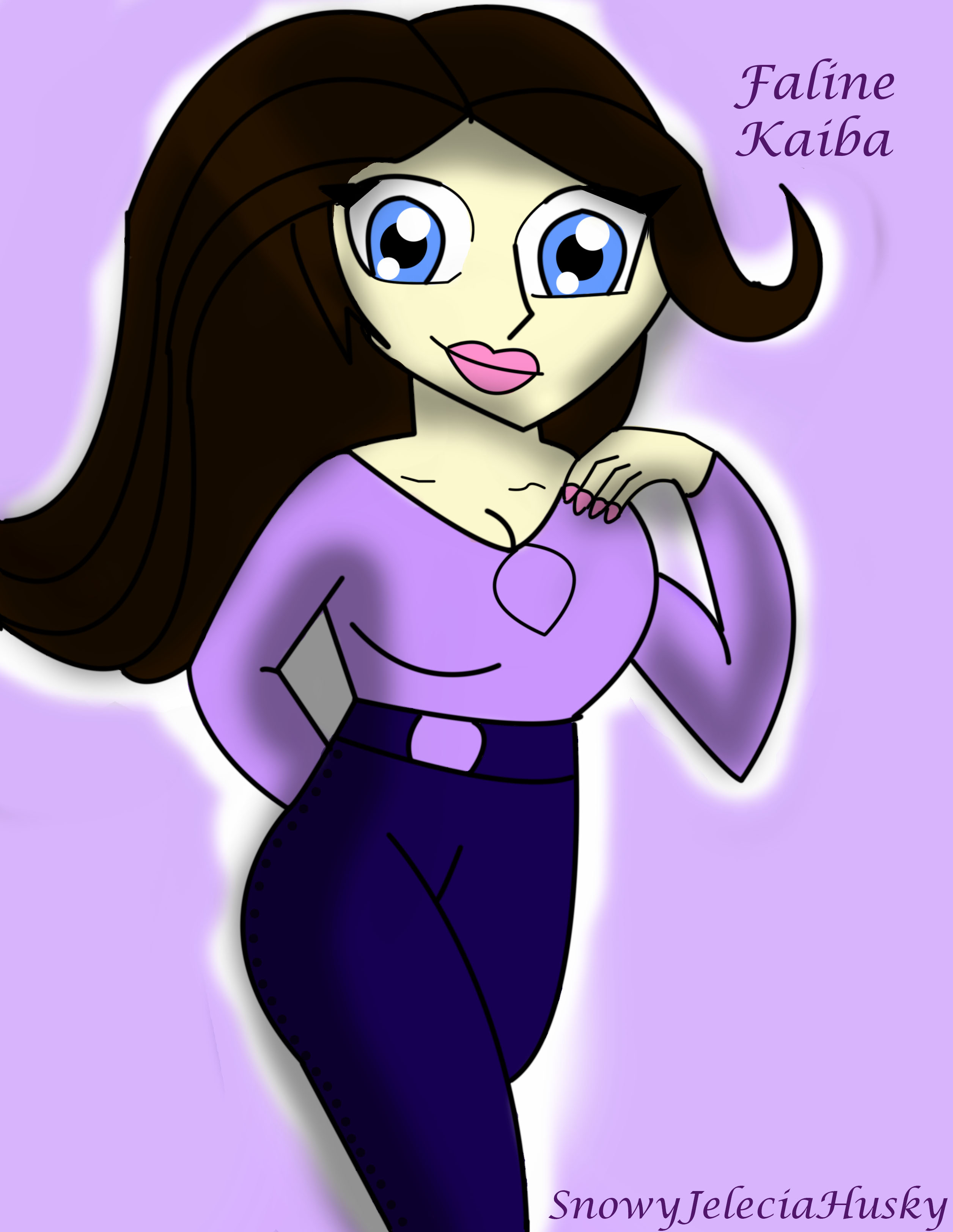 Description
Full name:  Faline Rosetta Kaiba
Age: 16
Birthdate: February 12
Ethnicity: Mexican, Caucasian American
Favorite Color: Purple
Best Friend: Janely Kazama
Bonded Pixie: Tune the Pixie of Manners
Relationship: Zane Truesdale
Spirit: Melody
Deck: Music Deck
Goal: Free Zane from his dark side and develops a relationship. Bonds with her older sister Melanie Kaiba.
Personality: Like her mother, she shares a generous side towards other and loves to defend other that can't defend for themselves especially her friends. She's a caregiver to younger kids, but like her father she has a short-temper attitude when people messes with her father's company or get on her bad side. Although, she has her love spot for Zane, even though he tries to hide it.
Likes:Zane, Pattie Quilter, Andy Wheeler, messing with her father, going shopping, training, candy, Alexis, movies, music, singing, being herself, her mother, hanging with the gang, learning to duel, dancing.
Dislikes:  her father being stubborn, Zane's dark side, Chazz complaining, Janely' jealousy towards her, Snowy and Melanie arguing, Pattie's dark form, people picking on Syrus, Jaden's laziness, Viper, Sunset interfere with Pattie's love life, Zane snapping at her, Melanie's selfish ways.
Relatives/Family
Seto Kaiba (father)
Serena Kaiba (mother)
Melanie Kaiba (older sister)
Mokuba Kaiba (uncle)
Noah Kaiba (uncle)
Gozoboro Kaiba (grandfather)
Zane Truesdale (fiance)
Syrus Truesdale (brother-in-law)
Body
Height: 5'0
Weight: 116 lbs
Hair color: Brown
Eye Color: Blue
Clothing
Faline wears a purple shirt with a lavender bra underneath along with blue jean with flats. When Faline transferred to Duel Academy she wore the Obelisk blue uniform with flats.
Bio: *coming soon...
________________
Hey Yugioh furry fans I would love for you all to meet the richest man's daughter of Kaiba Corp. The sweetest, generous, feisty princess, Faline Kaiba.

Faline: Hey there guys, hey Zane. *blows kisses*
General Info
Comments
1
Media
MS Paint
Time Taken
Reference