Happy Birthday Asuka.
Happy Birthday Asuka.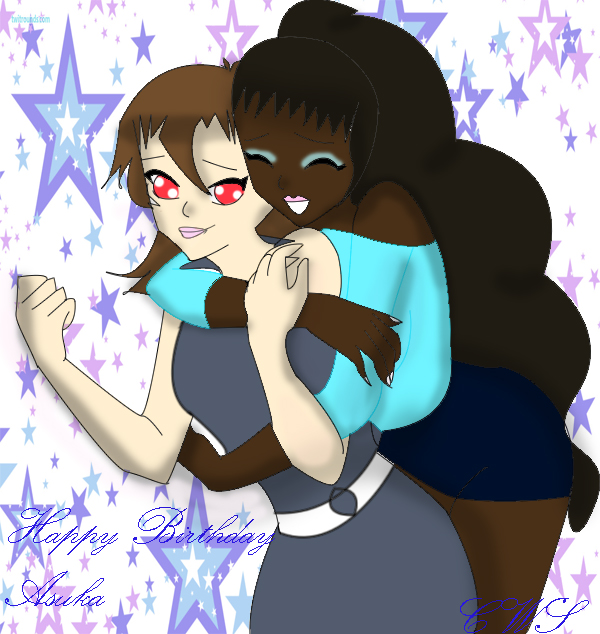 Description
Here's a birthday gift for my friend, her birthday is tomorrow so I've decided to give a little gift.
Anyways in this, here's our OC's Asuka and Pattie. Pattie is giving her a big hug smiling and Asuka smiled and hugs her back as they were about to take a selfie. Awwww they are such cuties. XD
Asuka belongs to http://asuka5ds.deviantart.com
Pattie belongs to me.