Twisted Princess--Kida
Twisted Princess--Kida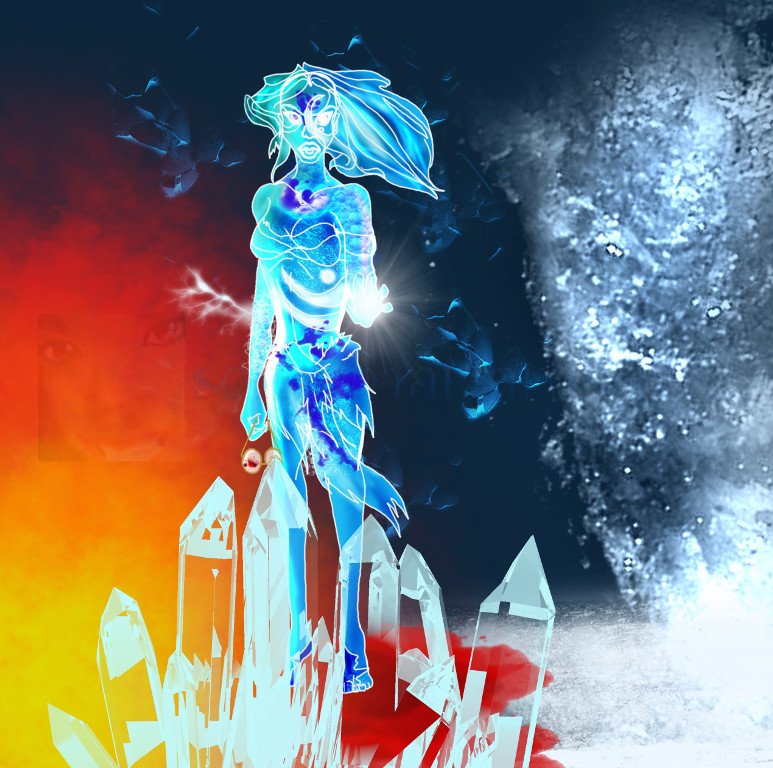 Description
Drawing
© to =SoinyMariaRose
Twisted Princesses Idea
© to *jeftoon01
Princess Kidagakash + Atlantis: The Lost Empire
© to Disney
Lava Brushes
© to ~lemonfish
Eggshell Brushes
© to ~greenaleydis-stock
Lightning Brushes
© to ~Scully7491
Wave Brushes
© to *FrozenStarRo
Crystal Brushes
© to ~eliskan
Blood Brushes
© to ~KeReN-R
Smashed Brushes
© to ~kalijean
Water Reflection Brushes
© to ~Imaliea
________________________________________ _____________
Yes--those blue splotches, is bloood. XD From Kida... she'll heal fast. The bad dude... guy... shot at her. I DUN REMEMBER HIS NAME. D:<
WHOOOOOOOOOO… that's a lot of copyrights. . __________ . But, this did take a short while to make. XD I had to think of everything thoroughly and well thought out.
Anyways, for those who have seen jeftoon01's Twisted Princesses drawings, then you would know them to be imaginative, but gruesome.
For those of you who have not, I implore you to look at them. They are so cool. D:
http://jeftoon01.deviantart.com/gallery/#Twisted-Princess
He's a WAY better artist than me. XD Very nice.
[/coughs] Anyways, since lately he has been having ideas or receiving suggestions for a small short story on the gruesome fate of the Disney princesses, I will give my short story version of what would have happened, if Milo failed to retrieve Kida from General Asshat, since I cannot remember his name at the moment; so what. D: (Oh, and by the by, Jeff is also making his version of Twisted Princess Kida. XD His will be more epic than mine. XD)
When Milo is fighting with the bad guy, and he swings an axe at him while they hold on to dear life onto the containment that is holding Kida, he does kill him, hitting him in the skull. Milo falls to his death, and his glasses get caught onto the glass. Kida senses Milo's death, and gets pissed as hell. While still under the crystal's influence and phenomena, she ends up breaking free of the crate, kills the bad guy, and goes insane. She makes all the lava kill everyone, including Milo's team, and she holds on to his glasses.
She destroys most of the city, and only a few are left to survive. Since Kida had been bonded to the heart for too long, she ended up becoming the heart itself permanently, and ended up leaving the remainder of her people, and caused multiple tsunamis and tropical storms up top.
Oh yeah. You heard me. XD Messed up. DX Reason I did Kida, is because… she may have had not too much character development (unfortunately), but, I still thought her character was interesting. D: I liked her… that, and, she is voiced by Cree Summer. XD I mean, come on, as the heart of Atlantis she is like… fracking unstoppable.