RQ--Hovering in the Moonlight
RQ--Hovering in the Moonlight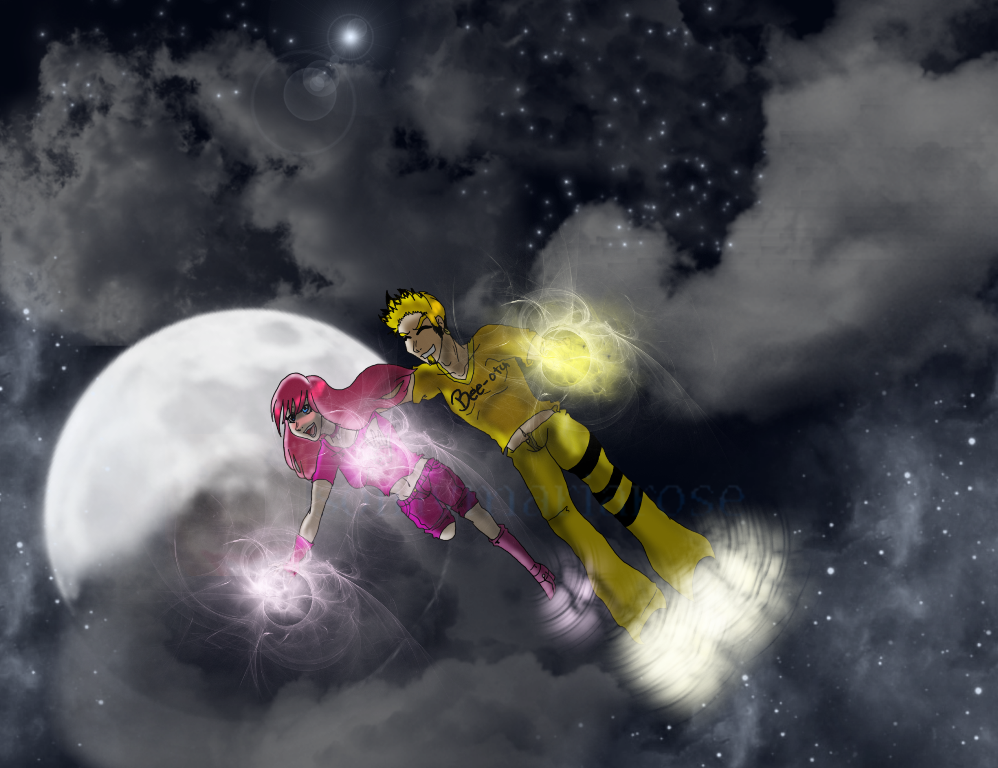 Description
Drawing + Human!Bumblebee (c) to SoinyMariaRose
Human!Siren (c) to myxwoundedxsoul
Transformers + Bumblebee (c) to Original Creators
Vortex Brushes (c) to keymoon
Cloud Brushes (c) to thiselectricheart + dawn-at-the-lake
Landscape Brushes (c) to arya-susy
Fractal Brushes (c) to above-and-beyond
Star Brushes (c) to keren-r + kuschelirmel-stock
__________________________________________

As you can see, I used a hell of a lot of Custom Brushes. XD

Anyways, finally finished your request, ~myXwoundedXsoul~! X3 Hope you like it!

She wanted me to draw human!Siren, but, I added a human!Bumblebee for fun. :3 I couldn't remember anymore if she wanted him in there, or not, but... YOU HAVE HIM ANYWAYS. D:<

XDD Welll, I am kind of happy with how this came out. It looks purtty, that's for sure. :3 They are using special shoes and gloves to hover/jump really high like that, into the sky to have a better and clear look at the stars and moon.

I'd guess it would be pretty romantic and beautiful up there. I've always wanted to touch a cloud. DX I dunno, curiousity, plus the longing of me wanting to fly without having to be in a flying manmade vehicle. D:

I wish we had those kick @$$ things that Ironman used to fly in the movie. D:< dgjiodf hdf

YES, I'M A DORK.