I Bring the Aurora
I Bring the Aurora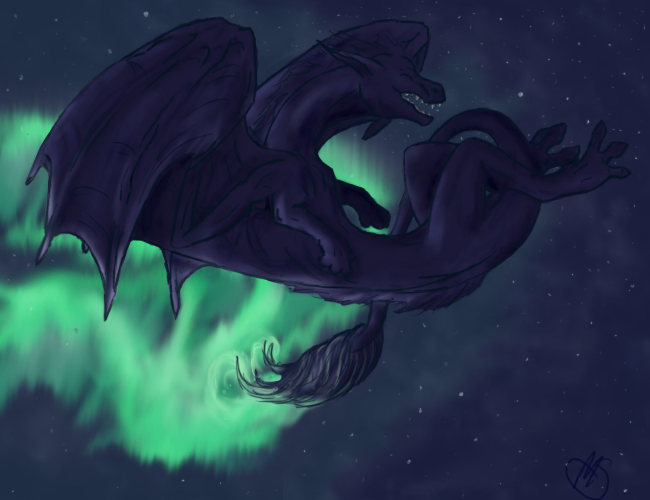 Description
It's a dragon who... drops the aurora borealis from his tail or something. o.O You can probably figure it out better looking at it than reading my comments.

Just a random pic, I was listening to the radio and some song mentioned the aurora (I think it did, anyways) and suddenly I had to draw this. xP

I think I've seen pictures kind of like this before, some sort of flying animal bringing some sort of sky thing anyways, and they always look so serious about it. :c This guy is unique, he quite enjoys painting random colors onto the night sky. That's why the aurora lights are so wavy. xD

I found a few pics on Google as aurora-type refs, although I don't know how much they paid out since I didn't use them too thoroughly. But yeah, giving them a little credit.