Awkward Flirt
Awkward Flirt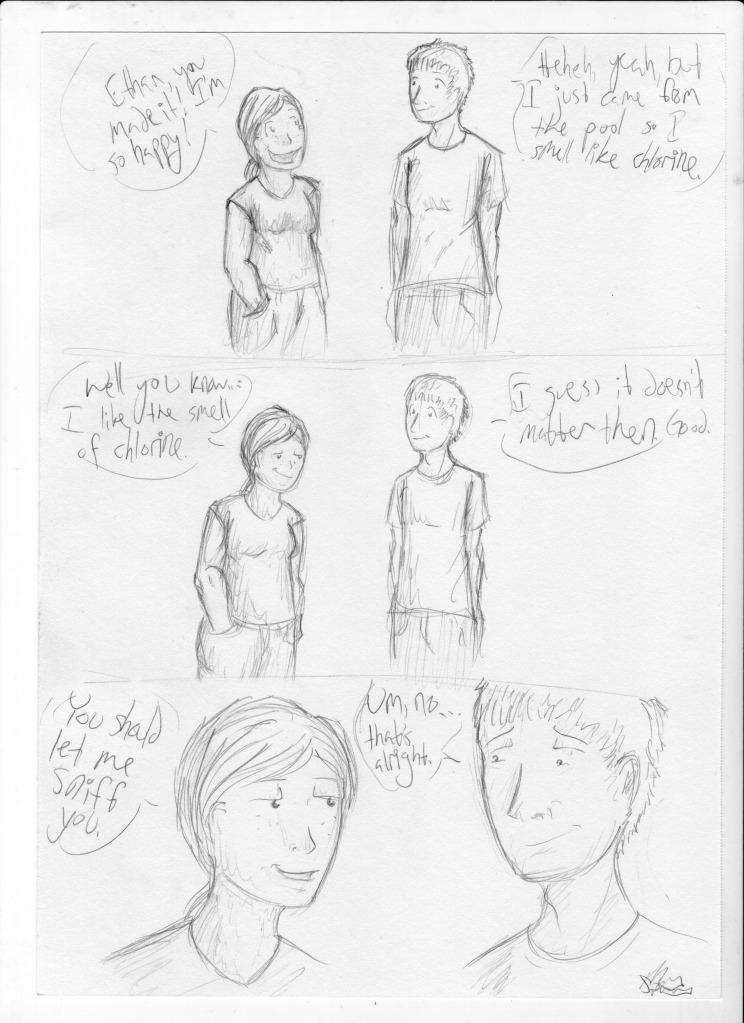 Description
Aaaaugh and Haley is my friend D:
Do you like how she grows an inch or two in every panel? *fails*

Those two are both weird. Ethan is, for once, the victim of weirdness in this one though... usually it's him creeping other people out. I generally avoid him, but Haley is great friends with him so it's hard sometimes.

Some people...