Phantom of the opera, Kurama!
Phantom of the opera, Kurama!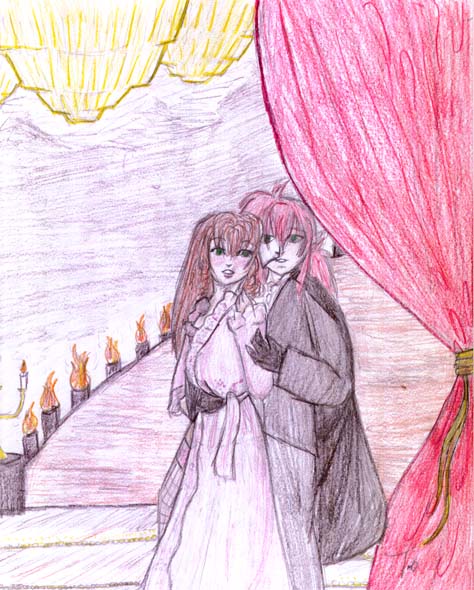 Description
Well, i'm alive, i hadn't been pleased with any of my drawings. I was also sick for the longest time and forget those drawings. I was half out of it the whole time so they are just pointless scribbles...I drew avril, that did not come out good at all. Oye, I was half way pleased with this, nothing more though. <br />
<br />
Whoa, i colored something. Kurama is the phantom, and a women named Ciccurai is christine! Kurama looks so smexy!! I like this, the coloring isn't great though.<br />
comments?
General Info
Comments
7
Media
Unspecified
Time Taken
Reference