Pulsara and Quasara
Pulsara and Quasara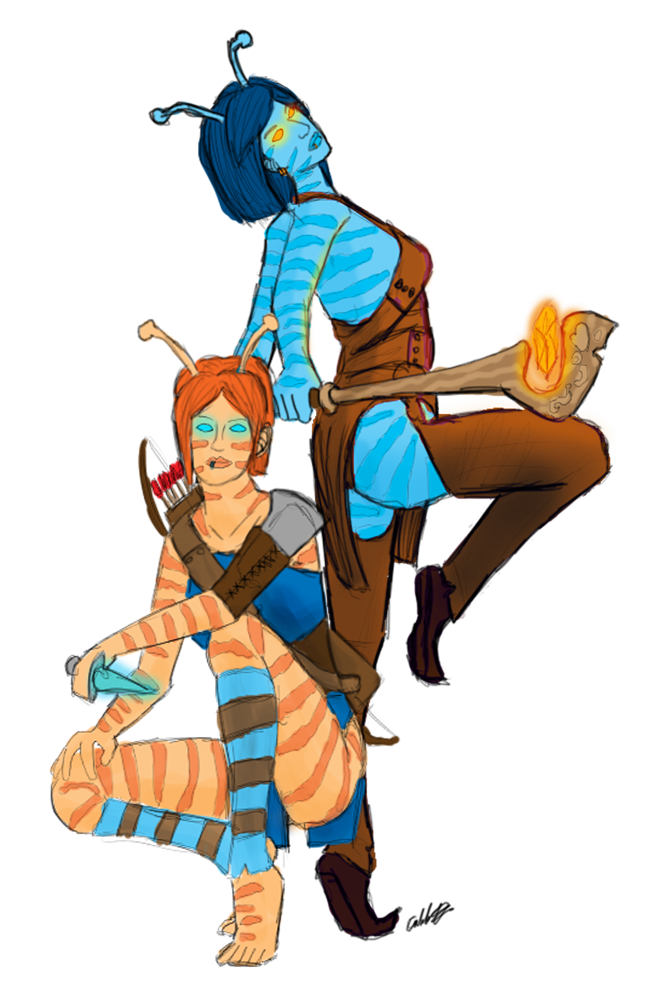 Description
Working on a fantasy/sci-fi mix world, here is a fantasy redesign of Pulsara with her adventuring and life partner Quasara. Adventures await!

both characters are my OCs.
anyways those who wish to watch world development should turn to my DA (same name) as maps are too big to post here unfortunately.