Children of Dune Book Cover
Children of Dune Book Cover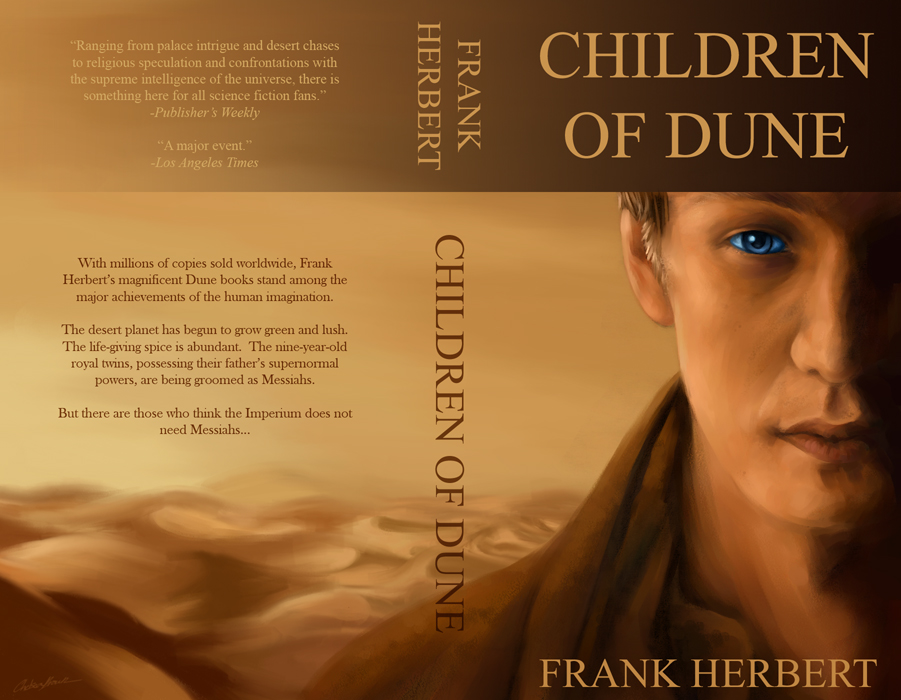 Description
This was done for my Computer Illustration class. We had to illustrate a book cover. Obviously I chose my favorite book, Children of Dune. I used some screencaps of James McAvoy in the miniseries for photo reference of Leto II. Even though in the actual book Leto is much younger than the miniseries depiction, I always kind of liked the older portrayal of him (mostly because James McAvoy really did an excellent job and managed to play Leto exactly how I imagined him despite the age difference).

All things Dune copyright Frank Herbert of course. The summary/reviews on the back are taken from my copy of the book (the Ace paperback, which I think is the only version they sell anymore).

Corel Painter 9 (artists oils and oil pastel) for most of this...text and black text bar done in Photoshop CS2.
General Info
Comments
3
Media
Other digital art
Time Taken
Reference