Caged Young Phantom (final)
Caged Young Phantom (final)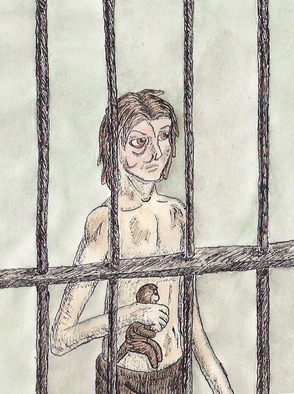 Description
Wooooo, I finished it!

I am pleasantly surprised at how well this particular method has worked. In case you can't just look and know it, I did all the shading in ink and then just colored it in with watercolors.

And no, it's not a miracle red this time. This time I had a real watercolor set.

About my color choices: his hair is dishwater blonde, not black, so don't start telling me it's black. The black is a wig. *firm nod*

And his eyes are yellow because...well, because I think he looks cool with his yellow eyes from the book. Naughty naughty, breaking movie canon when I'm drawing movie-verse.

Note upon recieving the first comment: his hair is brown...ish. I guess. What I really mean by "dishwater blonde" is "color that is so blah you can't really say just what it is."

Has anyone else noticed that he seems to have a bald spot in the back?