Satyrn
Satyrn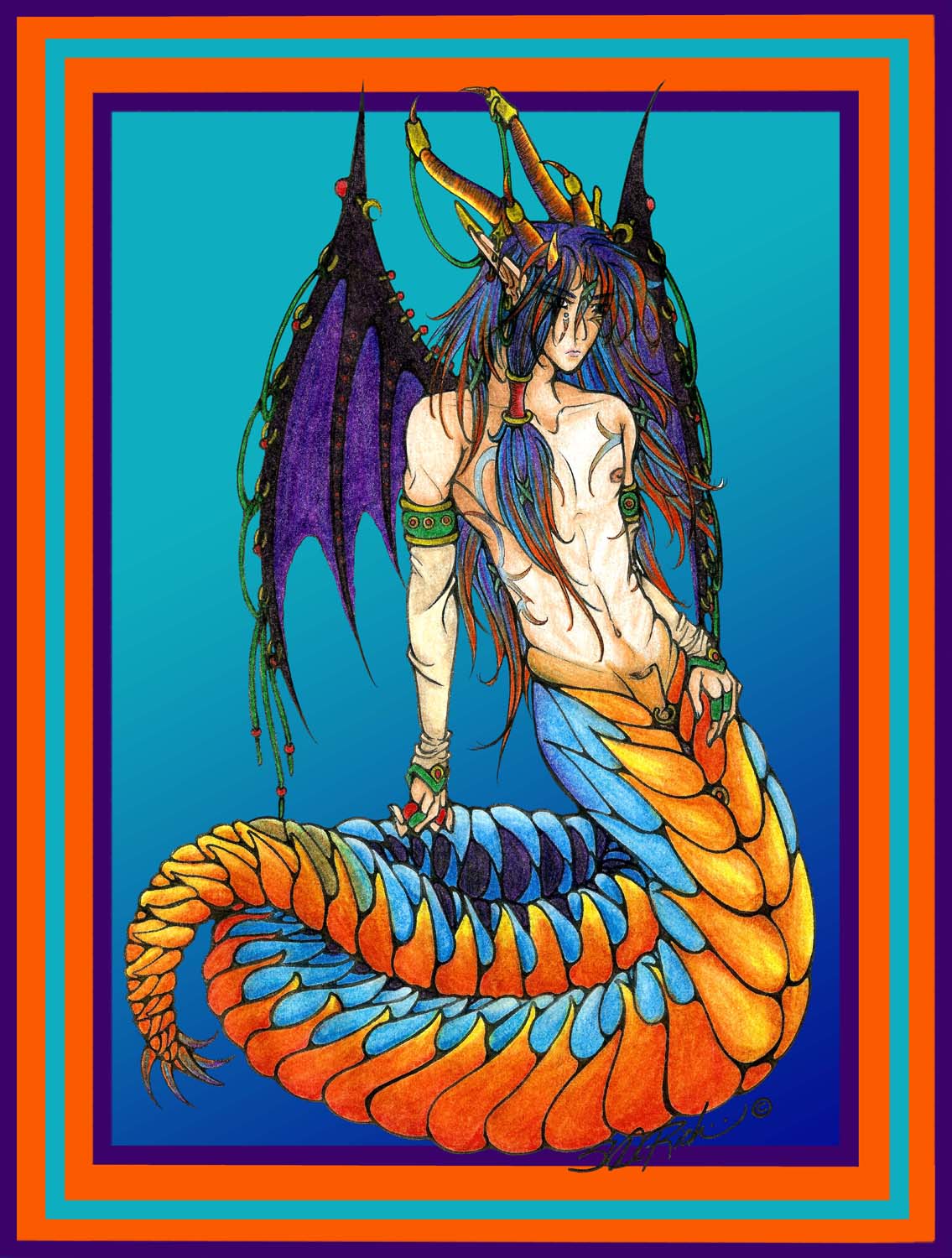 Description
OMG the brightness!!! It's burns!!!!! *bleeds from the eyes*

He is Ixchiel's other mate, in a completely different and alternate universe than Lior, with nothing to do with each other what-so-ever.

There's nothing else about him, he's had no life until now, was born full grown and has lived under a rock until he meets Ixchiel. *nods* Oh yeah, except that he's half Wyvern and half Malayan Blue Coral Snake; and yes, that snake really does look like that--which shocked me too when I saw the picture and that's why I just couldn't pass up making him one. Even if I had to use orange--again and the colors are blinding as hell.
Here's a pic of the snake. frogweb.org/Support/Co····ight=270

Also, NO this is not a rip off of Snapesnogger's naga "Wyvern". NO I did not use that character for any references. DON'T dog at me saying I copied Snapesnogger or any other immature bullshoot.

© ME!

P.S. I am so sorry Phoenix!!!!! I know we were looking for names for him together but I forgot to save them before we ended the chat!!! >.< *hits head on desk* If you don't like the name we can pick another one for him!!
General Info
Comments
13
Media
Colored Pencil / Crayon
Time Taken
Again, forever
Reference
lots of snake pics