Sea Protector
Sea Protector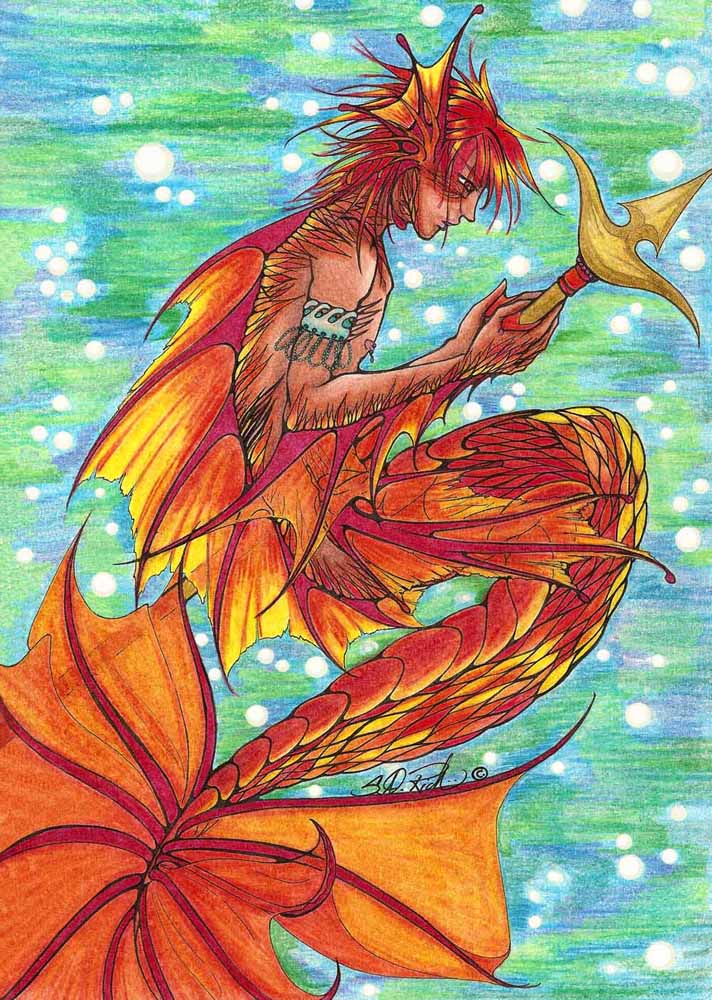 Description
Huh, well wouldn't you know it, I never posted this one here. >.< weird. Well, sorry 'bout that--he's like... 2 years old now. But he needs to be up because he belongs with Nereida. Because.... he's Nereida's Mate!
His name is Maris and he is from a different tribe than Nereida's. Hense the red scales and dark skin.
Though, Maris has darker skin because he is a warrior for his clan and he has been trained to be a fighter. All of his tribe have warm colored scales and fins, varying from darker to lighter colors depending on the status of the member. Maris is quite powerful and is respected highly among his clan and that is why he was allowed to compete for Nereida's hand.
And I hate the way his colors came out... I'm quite dissappointed with him...*sighs* It seems more difficult to vary warm colors than it is cool colors.... *shrugs* That and everytime I use reds and oranges my scanner effs up the picture anyway. And the water looks like crap to me... not as oceany as Nereida's pic.
http://www.fanart-central.net/pic-538453.html
<--Nereida
© Me!!