A Boring Day at Goo Lagoon
A Boring Day at Goo Lagoon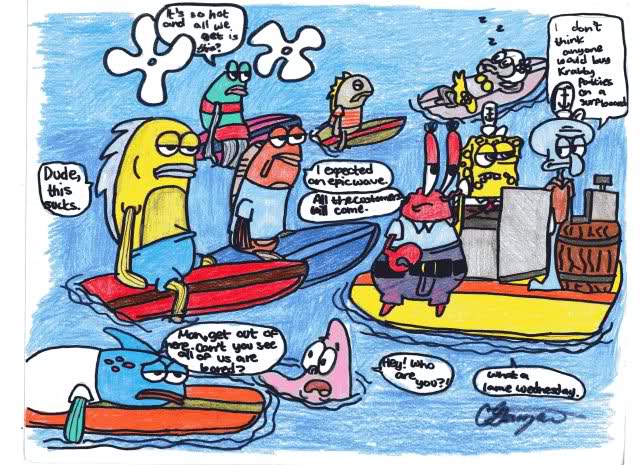 Description
Mmhm... a boring day at Goo Lagoon. No wave? Nothing to do but order a Krabby Patty out on the sea? Nothing will cheer these prepared-to-go-have-fun beach-goers up! Wait, what about ice-cream? :P

(Drawing inspired from the Spongebob special Spongebob vs The Big One)

Art (c) me. I hope you like this!