Starlight Sparklebright!
Starlight Sparklebright!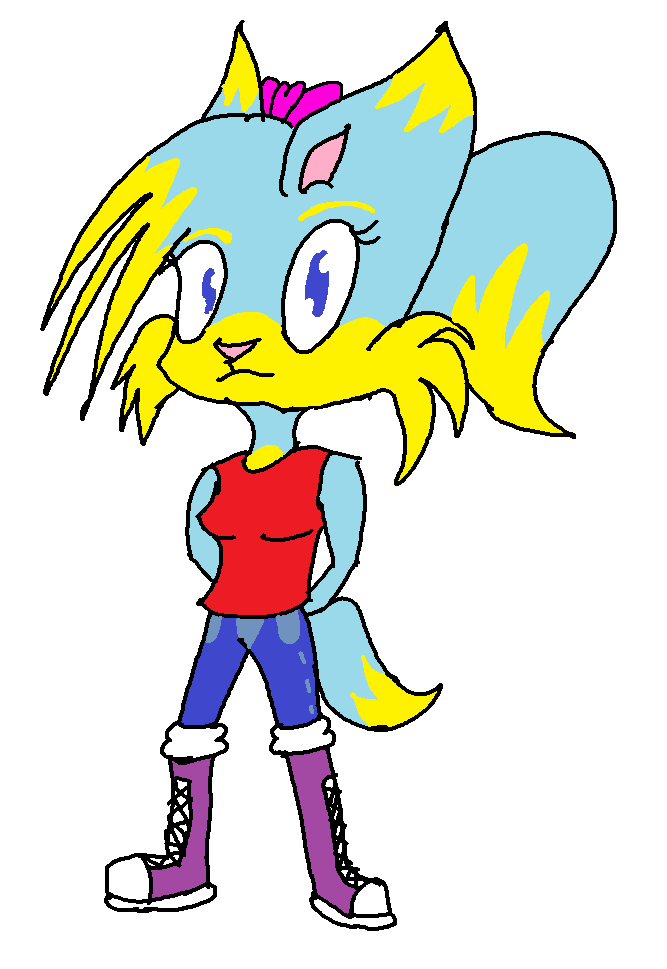 Description
Name
: Starlight Sparklebright.
Age
: 21 years old.
Species
: Magic dog I think?
Special Abilities
: She has the ability to break the fourth wall... And that's about it really.
Weapons
: She used to have a magic sword that she received from her cartoon show, but she had to sell it in order to buy food, water, and new underwear.
Current Occupation
: Wedgie-bait
Biography
: She used to be the 
protagonist of her very own cartoon show "The Action Adventures of Princess Starlight!", but due to budget shortcuts, unforeseen circumstances, and generally bad storyline, the cartoon got cancelled. She now resides here in hopes to regain her former glory.